Duniya o Akhrat Ki 100 Pareshanion Ka Hal is composed by Syed Abid Hussain Zaidi and it consists of 124 pages. In this Islamic book, you can read 100 problems and their solutions.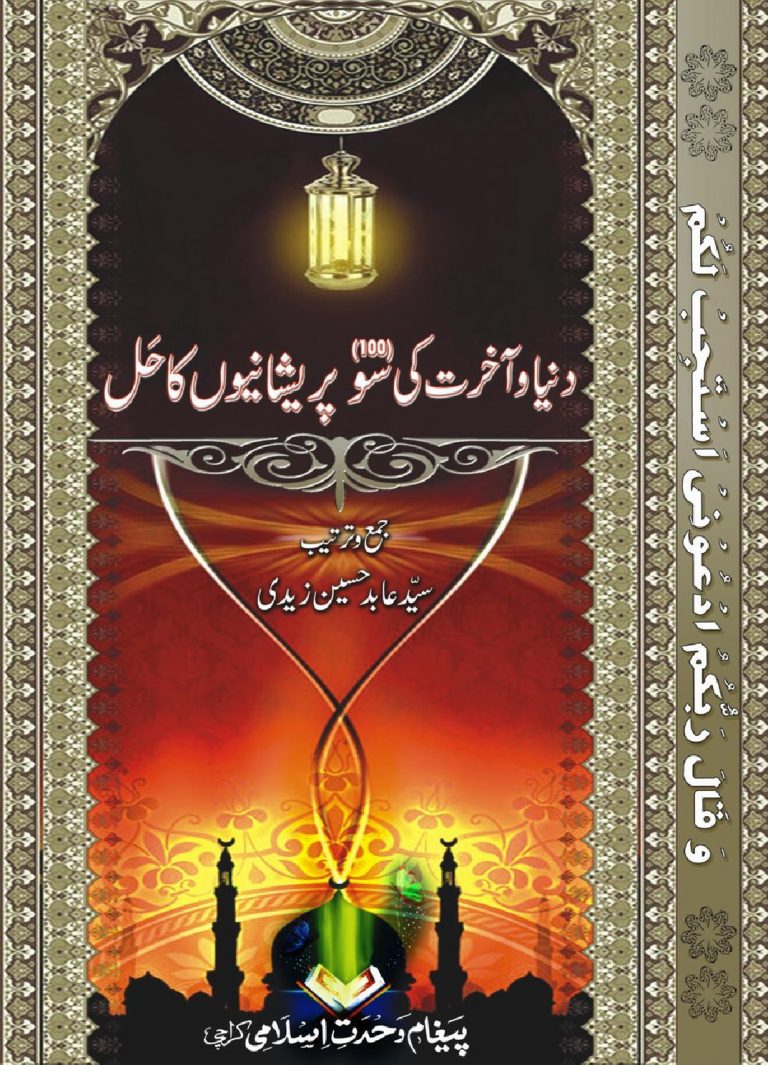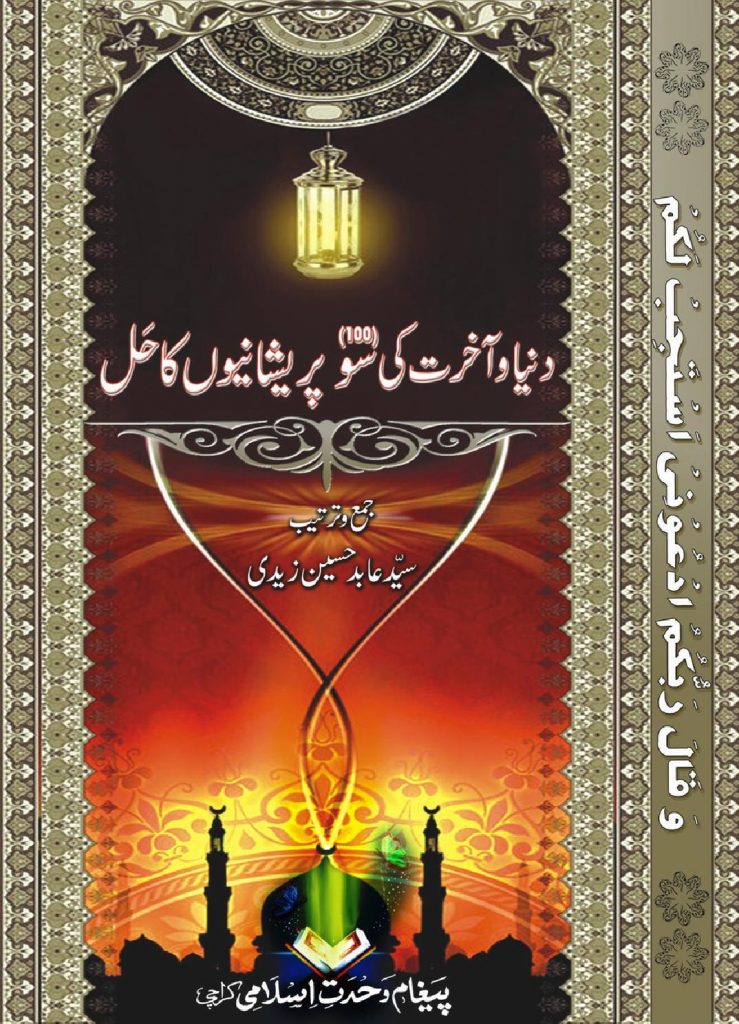 Wazaif and Islamic Books PDF Free Download
In this book, you can read solution of the following Problems;
Meri Duain Qabool Q Nhi Hotien
Namazien Aksar Qaza Ho Jati Hain
Ankh Na Kholny Ki Wajah Se Fajar Ki
Namaz Qaza Ho Jati Hai
Namaz e Shab K Liye Na Oth Pana
Hasrat Hai Ab Tak Hajj Na Kar Saka
Androni tor Per Bohat Kamzor Hona
Kund Zehn Hon Kuch Samjh Nahi Pata
Dil Logon Ki Buraiyon Se Pak Nahi Hota
Apnay Naik Amaal or Namazien Qabol Na Hony Ka Khouf
Khouf Ha Najany Jannat Mein Konsa Darja Milega
Khouf Hai Achank Mout Na Ah Jaye
Khouf Hai Kahien Jald Mar Na Jaon
Lagta Hai Ghar Mein Shaitan Ne Dhera Dal Dia Hai
Aulad Sharabi Ya Nashai Ho Gai Hai
Aulad Nafarman Hai
Pora Khandan Mushkilat Ka Shikar Hai
Behno Or Betion K Achy Rishty Nahi Aaty
Jahan Rishta Karna Chahty Hain Wahan Nahi Hota
Sakht Masrofiat Ki Wajah se Rozana Tilawat e Quran e Pak Nahi ho Pati
Khared o Farokht or Karobar Mein Aksar Nuqsan Ho Jata Hai
Kam Adhoray Reh Jatay Hain Sabat Qadmi Nahi
Bachay Aksar Bemar Rehty Hain
Karobar Shuru Karny Mein Nakami Ka Khouf
Ghar Dukan or Karobar Mein Barkat Nahi Hoti
Logon Se Asaani Se Doukha Kha Jata Hon
Kisi Kam Ko Shuru Karty Waqt Nakami Ka Khouf Ho Jata Hai
Maali Halat Kharab Ho Gaye Hain
Amliyat Books PDF Free Download in Urdu and Hindi, Kalay Jado Ka Rohani Tord, Asaib or Jinnat Se Hifazat Ka Rohani Wazifa, Online Istikhara Via Whatsapp, Karobar or Rishty Ki Bandish Kholney Ka Lajawab Amal, Duniya o Akhrat Ki 100 Pareshanion Ka Hal.

[the_ad id='10']