Bible Quran or Science is translated into the Urdu language by Sana ul Haq Siddique and it has 389 pages.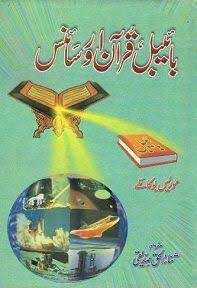 Bible Quran or Science in Urdu and Hindi
In this book, you can read about Ehad nama e Qadeem ki Kitabein, Tareekh e yadehani, Anajeel or Science, Quran or Jadeed Science, Quran ki Sadaqat, ilm e haywani or ilm e nabatat, Insan ki afzaish e nasal, Quran or Bible k bayanat, Tofan e Alamgir, Quran Hadees or Modern Science.
You can download Bible Quran or Science in pdf format by clicking the below download now button.

[the_ad id='10']