Ajaib ul Quran o Ghariab ul Quran is composed by Sheikh ul Hadees Hazrat Allama Moulana Abdul Mustafah A'azmi and it has 434 pages.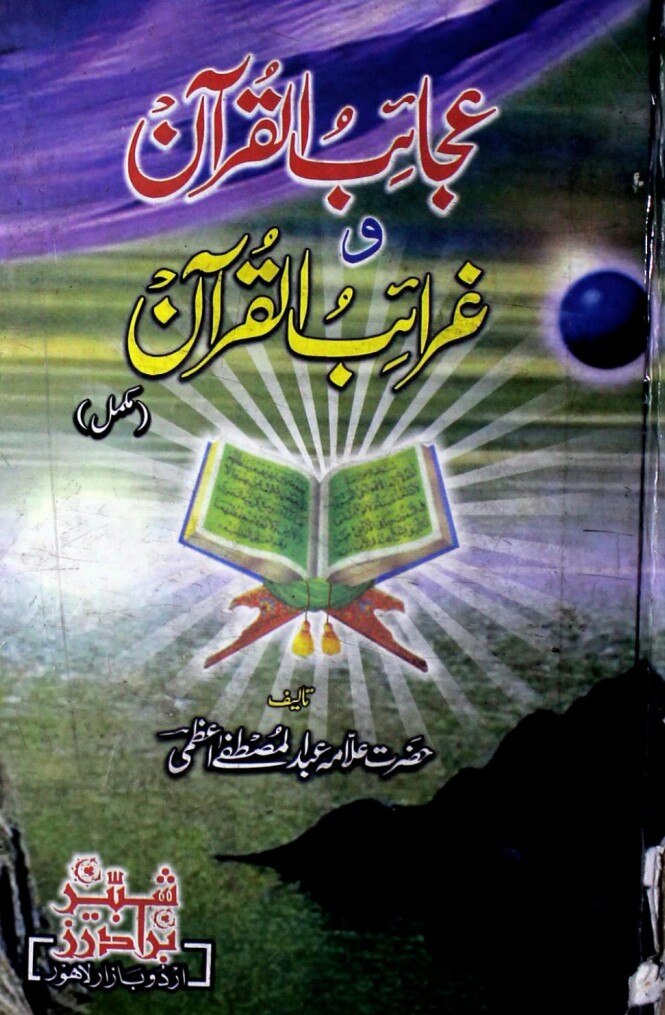 Ajaib ul Quran o Gharaib ul Quran PDF Free Download
In this book, you can read about Man o Salwa, Dorney Wala Pather, Duniya ki sab se Qeemti Gaye, Bakht Nasar Kon Tha, Taboot e Sakeena, Tasauf ka Ek Nukta, Taloot ki Badshahi, Mehrab e Maryam, Qabron k Pas dua, Sab se Pehla Qatil o Maqtol, Aasmani Dastarkhuwan, Azaab talney Ki dua, Samari Ka Bachrah, Qoum e Haad ki Aandhi, Sikandar e Zulqarnain, Ashab e Kahf ki Tadaad, Fatah e Makkah ki Peshan Goi, Shadad ki Jannat, Ashab e Feel ka Lashkar or Ababeel.
Amliyat books pdf free download, Jado ki Pehchan or Kaat, Asli Kala or Sifli jado, Muhabbat ka Tawez, Online Istikhara Via Whatsapp, Free Rohani ilaaj, Jado ki Kaat ka Tariqa, Mehboob ko Taskher Karney Ka Rohani Amal.
You can download Ajaib ul Quran o Gharaib ul Quran in pdf format by clicking the below download now button.