Ejaz Ahmed Khan Sahab write the famous Amliyat book which name is Asaan Amlyiat o Tawezat Jild 3 and it has 339 pages.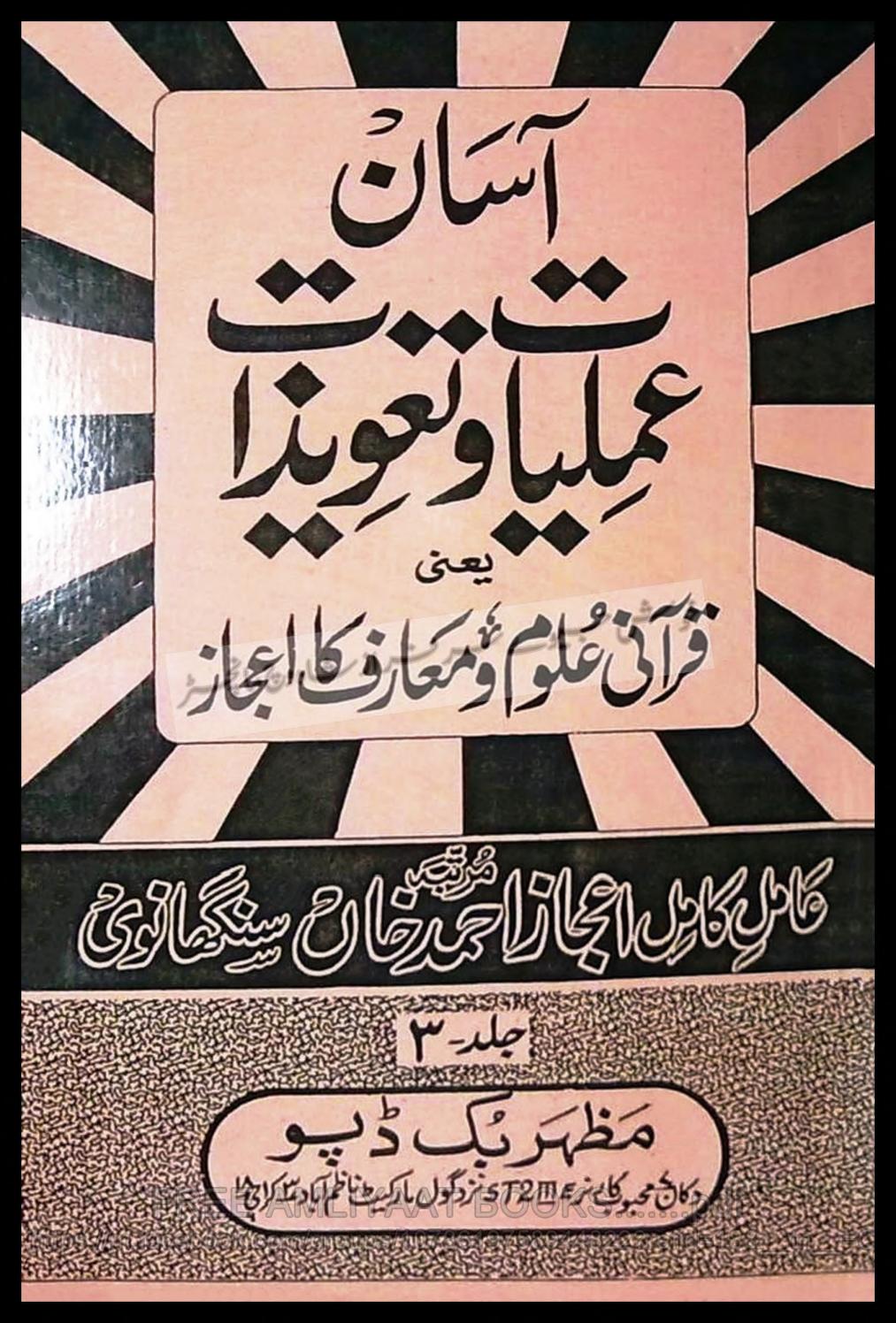 Amil Kamil Rohani Baba | Spiritual Healer in Pakistan and India
In this book, you can read about rizq main izafay ka wird, Kashaish e Rizq or Adaigi e Qarz, Tamam hajat ke liye khaas amal, Kalma e Tayyaba ke fazail, Istaghfar ka faida, her musibat or hajat ka khas wird, Dushman ki zuban bandi ke amliyat, Jismani or rohani amraz, ghaflat ka ilaaj, Shaitani waswaas se hifazat, Nasiyaan ka ilaaj, Neend na anay ka rohani hal, Dua e khizri or ism e Azam nikalney ka tariqa.
Dua  e Istikhara for Pasand ki Shadi
You can also read in this book about Kalam e Tayyaba ka Esal e Sawab, Surah e Ikhlas parhney ka azeem sawab, Duhsmano ka khouf khatam karney ki dua, Dua e istikhara, Sir ki bemarion ka rohani ilaaj, Adhay sir ka dard, Dard e Shaqiqa, Dimaghi kamzori ke liye wazifa, Online istikhara for love marriage, kalay jado ka rohani ilaaj, best wazifa for pasand ki shadi, tavez for love.

You can download Asaan Amlyiat o Tawezat Jild 3  in PDF format by clicking the below download now button.
[the_ad id='10']