Rahnuma e Amliyat, Ayein Aamil Banein is consists of 61 pages. If you want to become Aamil, so this magazine is only for you.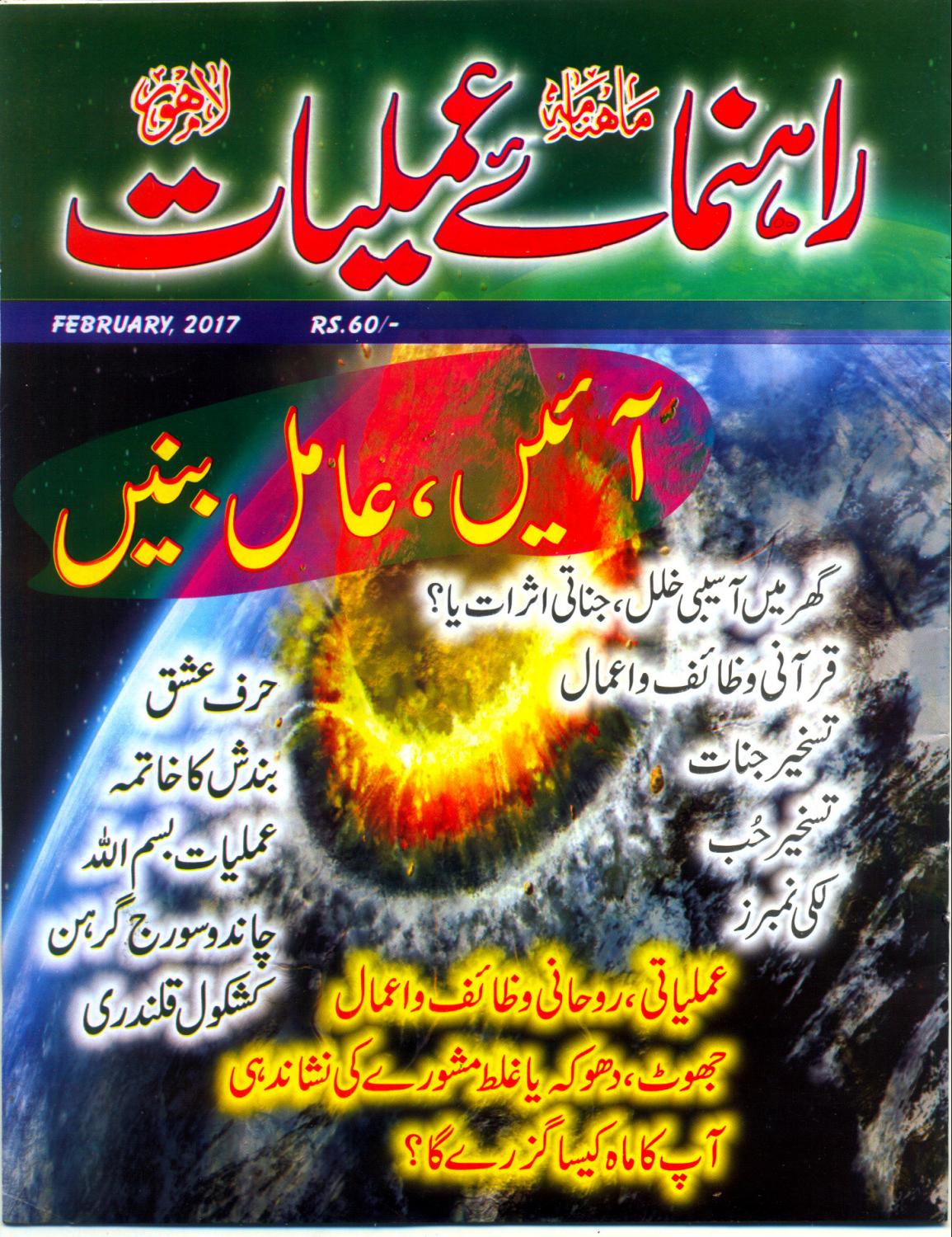 Amliyat Magazine in Urdu and Hindi
In this Amliyat Magazine, you can read about Ghar mein asaibi khalal, Qurani wazaif o Amaal, Taskher e Jinaat, Taskher e hub, Lucky bonds numbers, Harf e ishq, bandish ka Khatama, Bismillah Sharif ke amliyat, Chand o Suraj Girhan, Kashkol e Qalandari, Mayousi or nakamai ka khatma, Mujrab Amliyat o Tawezat, Bughaz o Adawat k amliyat, Kala Jado Sifli Jado or Bad nazri ka kamyab ilaaj, Online istikhara for shadi, Love marriage spells. kala black magic books in Urdu and Hindi.
You can download Rahnuma e Amliyat , Ayein Aamil Banein in PDF format by clicking the below download now button.

[the_ad id='10']