Devata Aur Bhout Pareet Sidhi is consists of 53 pages. Tamam Devataon Maslan Shiri Hanuman Jee, Bheron Ji, Kali Devi Waghira or Bhout Pareet Waghira Ko Sidh Kar K Onse Hasb e Mansha Tarhan Tarhan Ke Kam Karwany Ke Tareiqy o Quwaid Bari Mehnat Se Darj Kiye Gaye hain.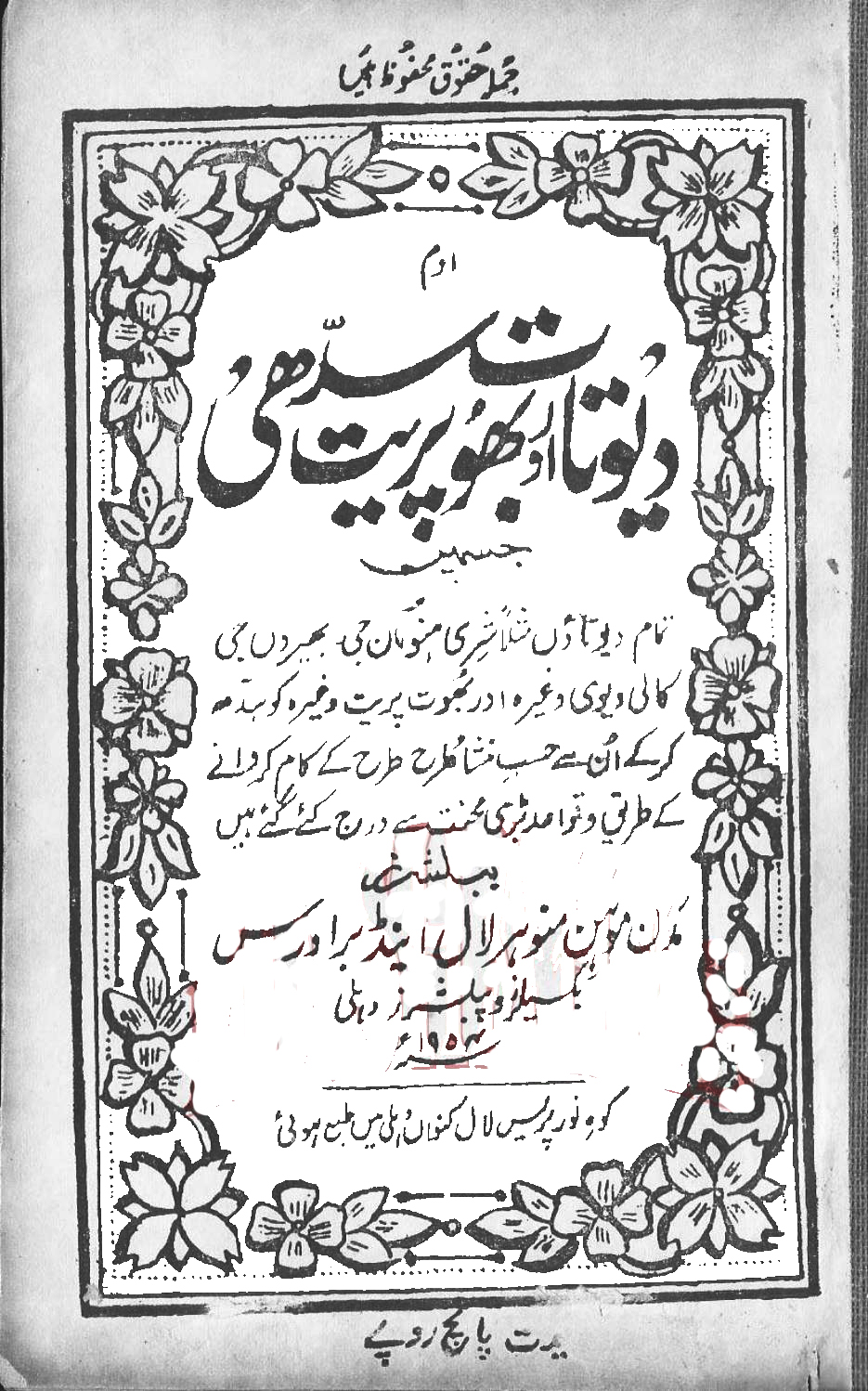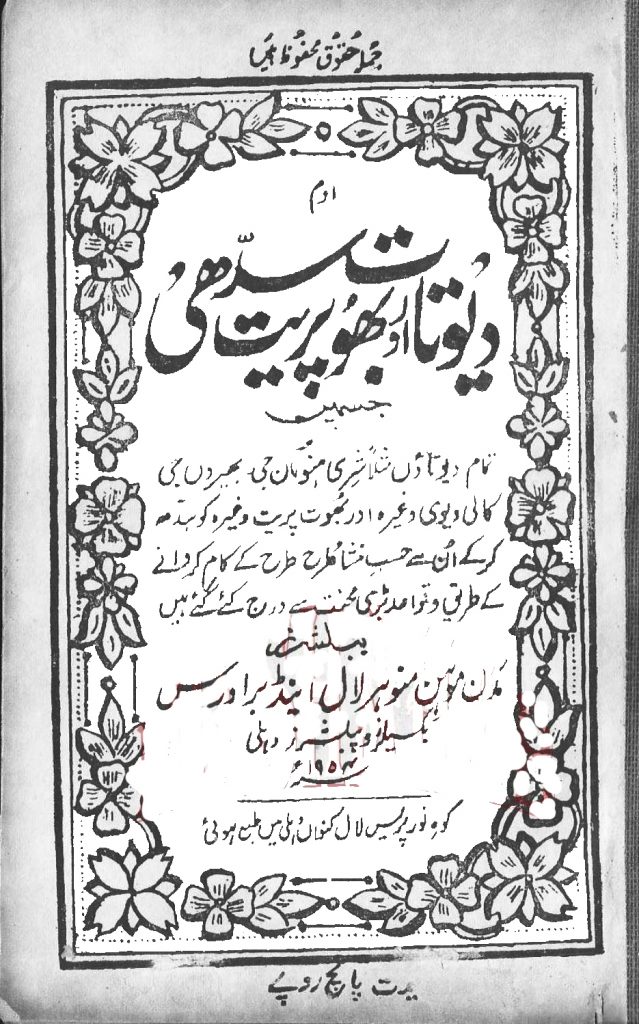 Devata Aur Bhout Pareet Sidhi in Urdu and Hindi
In this book, you can read about ilm ul Taskherat Yani Ke Qabu Kar ke her tarhan ke kaam lena,
Amal Karney Waley ke liye khas hidayat bhi darj ki gai hain. Es ke ilawa Mantar Parheny ke Tariqy bhi tafseel se bayan kiye gaye hain. Gayteri Devi ki Sidhi waghira bhi mukamal tafseel se likhi gai hai.

How to download this book?
If you wanna download this tantar mantar book in pdf format for education purpose so click on below download now button to start downloading.
[the_ad id='10']