Taj Khush Khayal is composed by Hakeem Syed Shafiq ul Hassan Tabib e Kamil and it has 87 pages.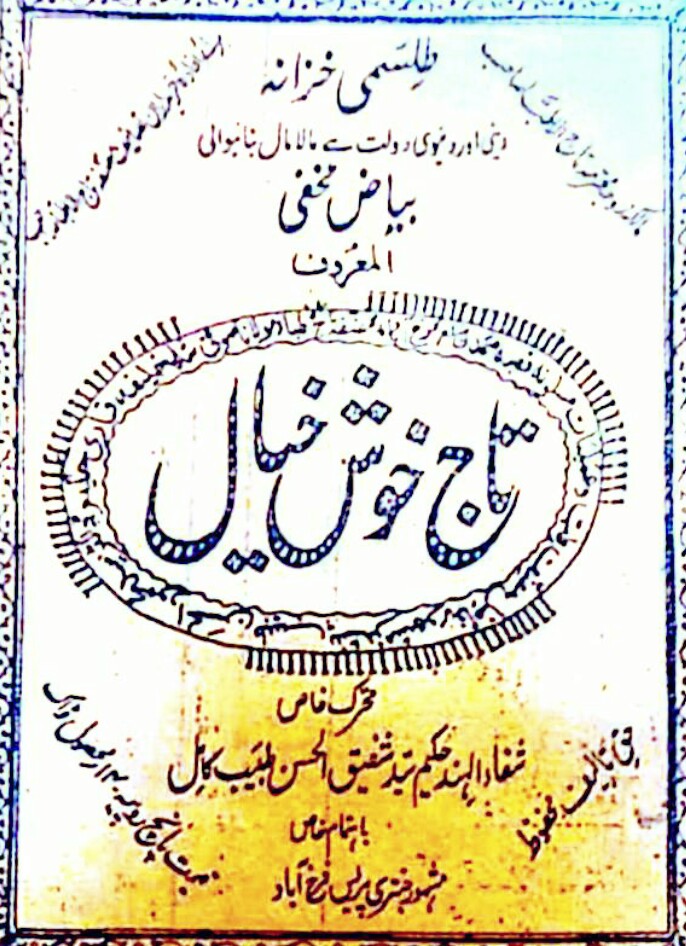 Tallismi Khazana in Urdu and Hindi PDF Free
In this book, you can read about Badshah hamzad per qabza, Matlob ka jigar shaq karna, Asaib zada, Dast e ghaib, Musmerism, Ishq e Elaahi paida karney wala Tillismi Amal, Akser e Roghan gandhak, Ghaibi khazany ki kunji, Kashf e Qaboor, Namaz Qaza e Hajaat, Ayat e Qutub, Taskher e Hamzad, Ayam e Mahwari ka kam ana, Online istikhara for Pasand ki Shadi, Kala or Sifli jadu.
You can download Taj Khush Khayal in PDF format by clicking the below download now button.

[the_ad id='10']