Tabeer Ur Roya Khuwab Nama is composed by Allama Imam Muhammad Bin Sereen and it is translated into the Urdu language by Syed Habib Ahmed Hashmi and it has 224 pages.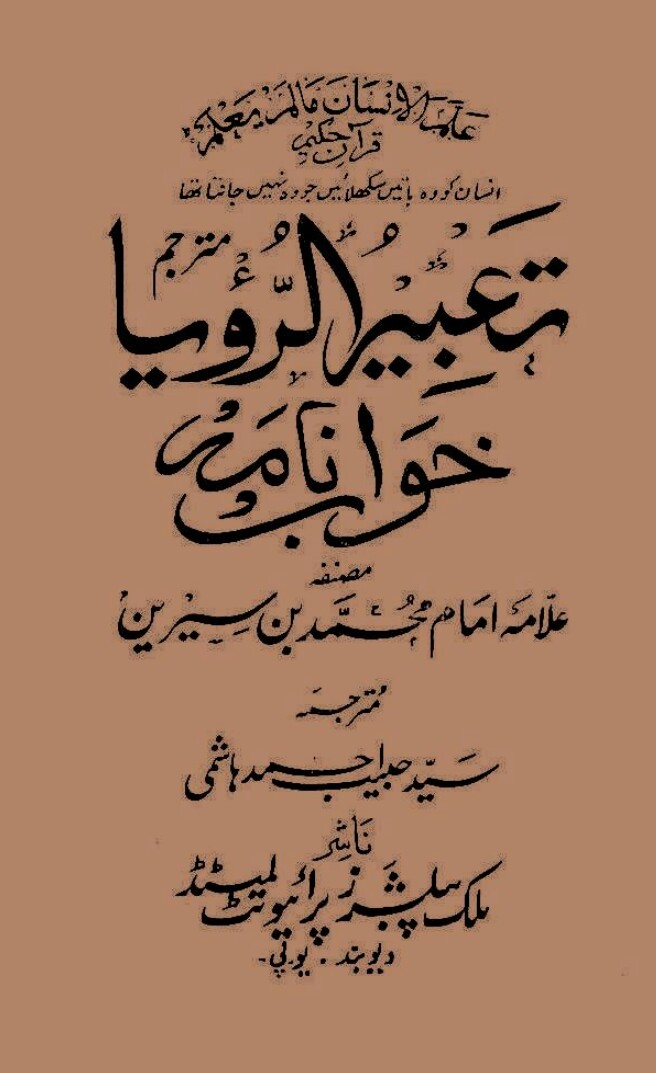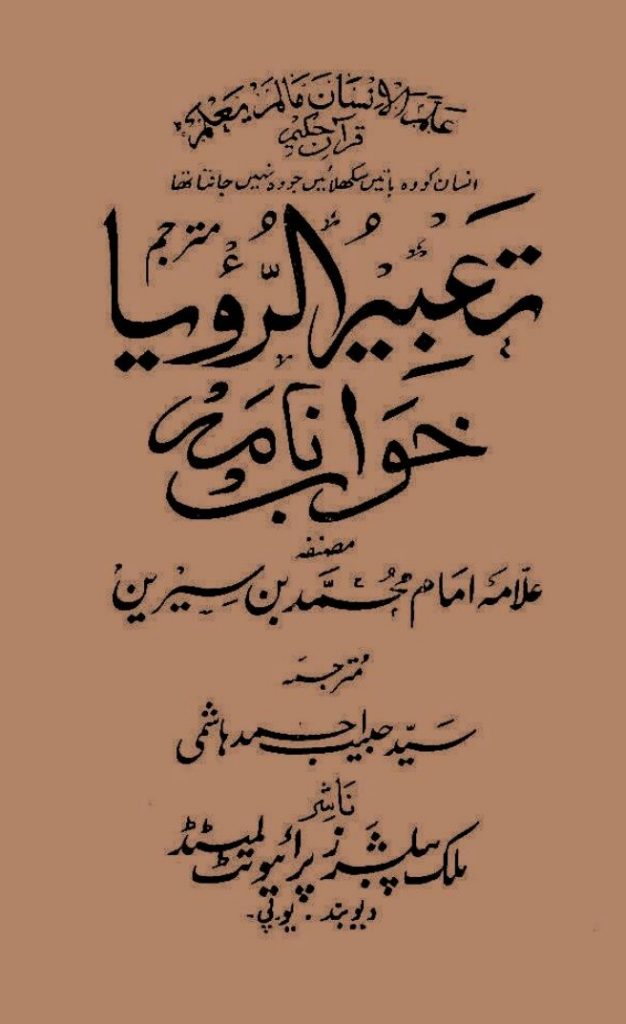 Sacha Khuwab Nama Books in Urdu and Hindi PDF Free
In this book, you can read about Tabeer deney walay k adaab, khuwab ki tameez, Farishton Anbiya Naik Logon or Ulma ko khuwab mein dekheny k tabeer, Asaam Aftab Chand Sitary Khuwab mein dekhna, Barish Girj Chamak Bijli Pani Matti Kichar Nehrain ko dekhney k tabher, Zameen Pahara Bayabaan Imarten Makan Tijarat k muqamat wghira khuwab mein dekhna, Darkht phal ghala sabzi fruit tarkari or baghat khuwab mein dekhney ki tabeer, her qism ki sharbat or dhoud khuwab mein dekhna, Insaani Azha wghira dekhna khuwab mein, Shadi Nikah or aurton k Azah e makhsosa hamal o waladat khuwab mein dekhna, Juwahir Zewraat Sona Chandi Heera wghira khuwab ki tabeer, Janwaron ko khuwab mein dekhny k sachi tabeer, Sanp bichu wghira khuwab mein aah kar daraney ki tabeer, Khuwab nama books in Urdu and Hindi PDF Free Download.
You can download Tabeer Ur Roya Khuwab Nama in PDF format by clicking the below download now button.

[the_ad id='10']