Sacha Khuwab Nama Hazrat Yousuf A.S Tabeer Nama o Falnama is composed by Muhammad Hussain Azad Ajmair and it has 323 pages.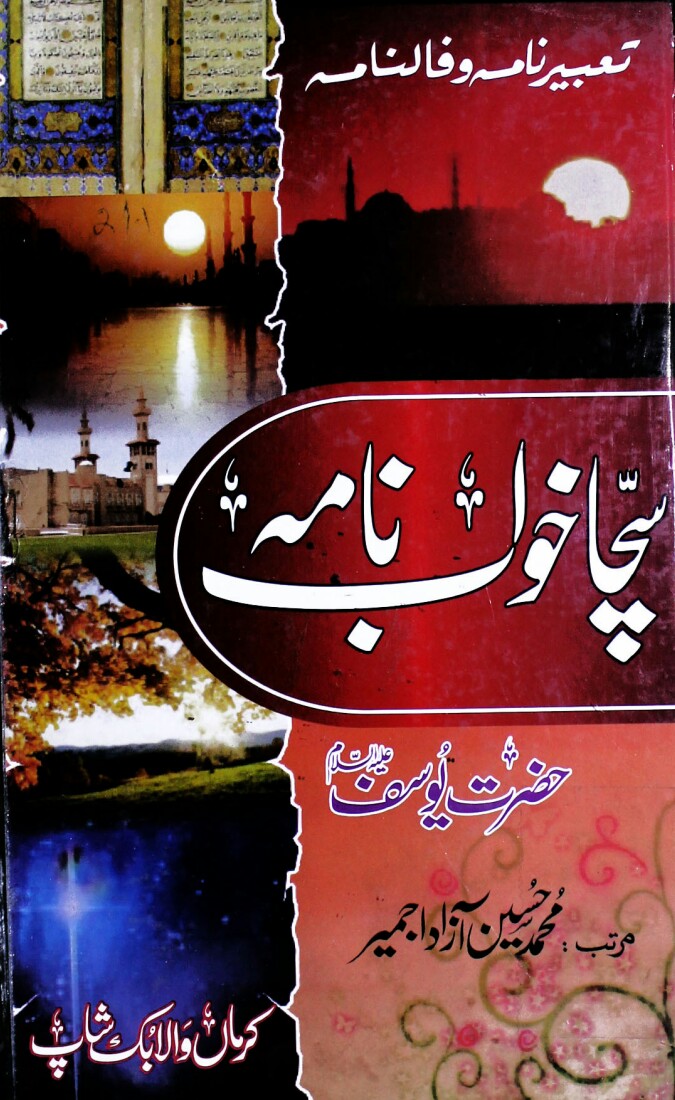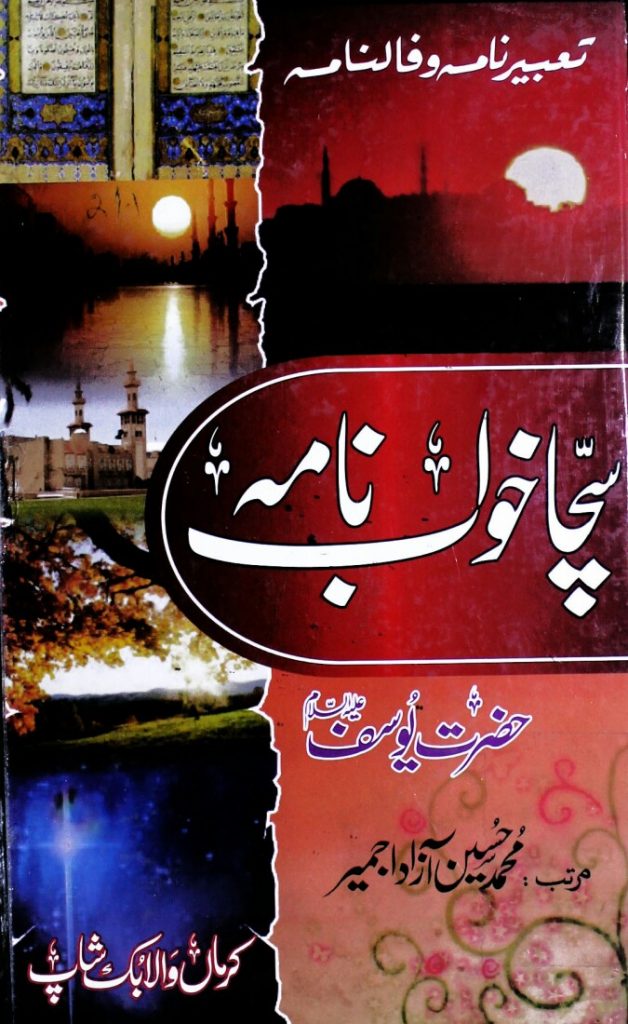 Khuwabon Ki Tabeer in Urdu and Hindi
In this book, you can read about khuwab ki haqiqat, sachay rohani khuwab, khuwab ki qismein, falsifiyana qismein, sahd o nehs saaton ka naqsha, bholey hoye khuwab ko yaad karney ka tariqa, falnama hazrat imam jaffar sadiq, naqsha harof e falnama, falnama e Quran e Majeed, falnama e hafiz sheraazi, online istikhara for Shadi, kalay or Sifli Jado ka Rohani ilaaj.
How to download Sacha Khuwab Nama Hazrat Yousuf A.S?
You can download this book in PDF format by clicking the below download now button.
کتاب ڈاونلوڈ کرنے کا طریقہ