Sehr Otarney Ka Amal is taken from page # 80 of amliyat book named "Kashkol Amliyat Mah Amaal e Hazb ul Behar". It is written by Moulana Syed Hassan Al Hashmi Sahab.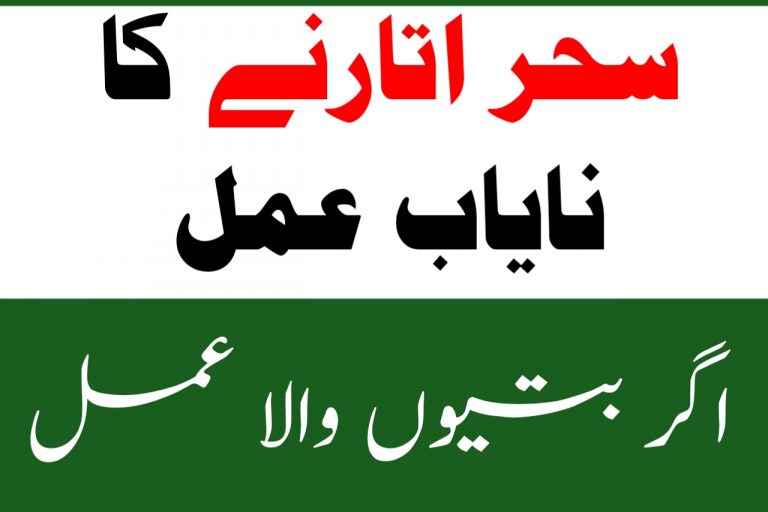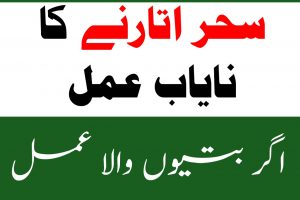 Sehr Jado Khatam Karney Ka Amal in Urdu and Hindi 
Agar ap sehr Jado ka khatma karna chahty hain tu 141 agar batiyan ley lien or her agar bati per 11 martaba di gai Ayat ko parhein or dam kardien. Subha Sham Ek Agar Bati Mareez k serhany jalain or ek bottle pani per esi ayat ko 100 martaba parh kar dum kar k rakh lien. Jis waqt agar bati khatam ho jaye os waqt mareez ko 3 ghount es pani k pila dien. Agar bati ki rakh kisi konday mein jama karty rahien. jab 21 din poray ho jain tu osi din rakh ko mareez badan per mal lien peshab or pakhana ki jagah chorh kar. ziada rakh seenay or dil per lagain or phir mareez ko 5 mint k bahd ghusal karwadien or dia gia tawez mareez k galay mein dalien. Insha Allah, Sehr se nijaat mil jaye gi.
 Note:  Koi Bhi Amal Baghair ijazat k Naa Karien.