Sadhu Sanyasi Aur Jogion Ke Mujarabat is composed by Dr. SP Mehta and it has 47 pages.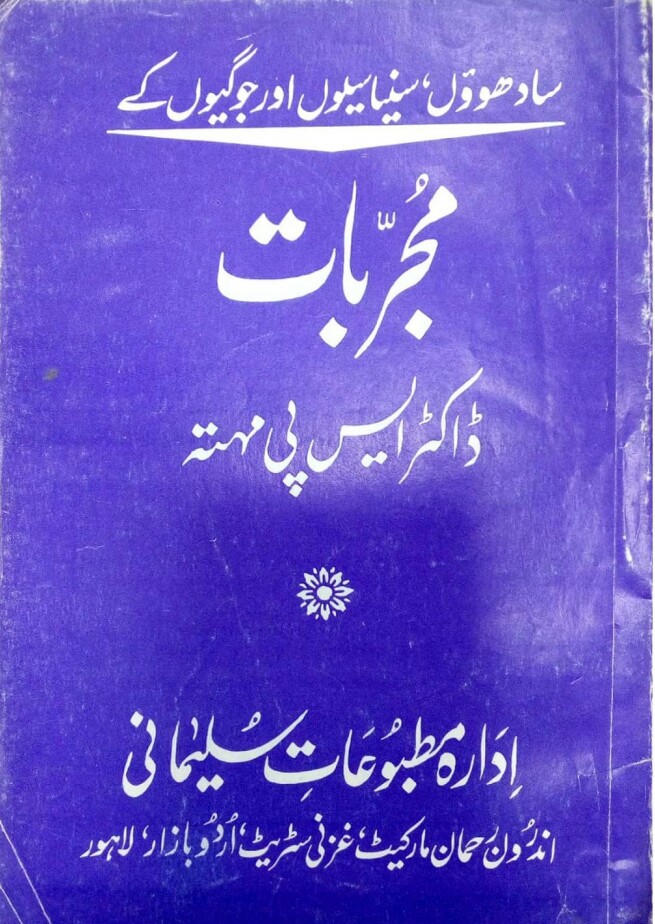 Hikamt and Health Books in Urdu and Hindi
In this book, you can read about Larka Paida Honey Ka Shartiya Sanyasi Raaz, Yarqan Ka faqeeri Totka, Haiza ka Shafi ilaaj, Nervous System ko Taqat Deny Wali Boti, Asqat e Hamal Ko Rokney Wali Dua, Chanmbal Ka Desi Nuskha, Khon ki Kharabi Ka Faqeeri ilaaj, Birth Control, Aurat ki Nafsiyani Khuwahish, Namardi ka ilaaj, Juriyan Ehtelam or Serat ul Anzaal Ka Desi ilaaj, Dard e Gurdah Ka Nuskha, Namardia Ka Sanyasi Tillah, Balghami Khansi Ka Kamyab Rohani ilaaj, Aurat or Mardon K Poshjdah Amraz Ka Rohani or Desi ilaaj.
You can download Sadhu Sanyasi Aur Jogion Ke Mujarabat in PDF format by clicking the below download now button.