The Islamic book "Rasool Ullah SAW K 300 Mohjizat" is composed by Subhan ul Hind Hazrat Moulana Ahmed Saeed Sahab. It consists of 183 pages.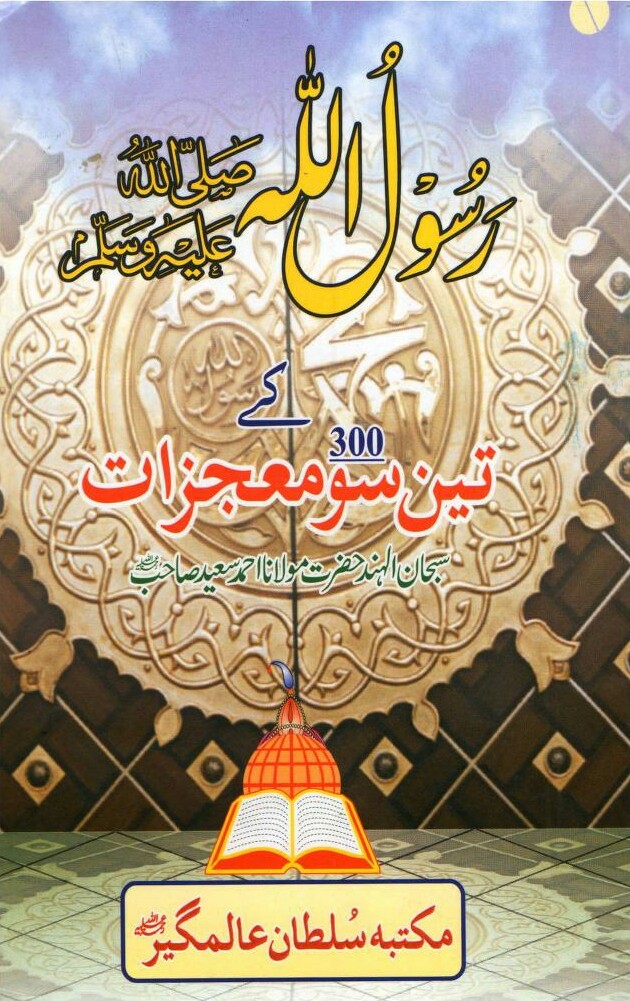 Rasool Ullah SAW K Mojizat in Urdu PDF
In this book, you can read about Khalfaye Arbha k mutaliq peshan goyan, Khilafat or Fatohat e Ehd e Khilafat k peshanguyan, Ehl e Bait k mutaliq peshan goyan, Waqyat e Ehd e Nabvi SAW, Farishto se Mutaliq Mojizat, insano se mutaliq mojizat, Jinat se mutaliq mojizat, Asman or Sitaron se mutaliq mojizat, Matti se mutaliq mohjizat, Nabatat se mutaliq mojizat ka bayan, Haywanat se mutaliq mojizat.
Islamic books pdf free download, amliyat books pdf free, kalay jado ki pehchan, sifli amliyat books free pdf, Noori amliyat books in Urdu pdf, Pasand ki Shadi Ka Mujarab Istikhara, Love Marriage Spells and Tawez for Job.

[the_ad id='10']