Amliyat e Ishq o Muhabbat Dairy is composed by Aamil Kamil Hafiz Zahid Mehmood Salamti and it has 35 pages.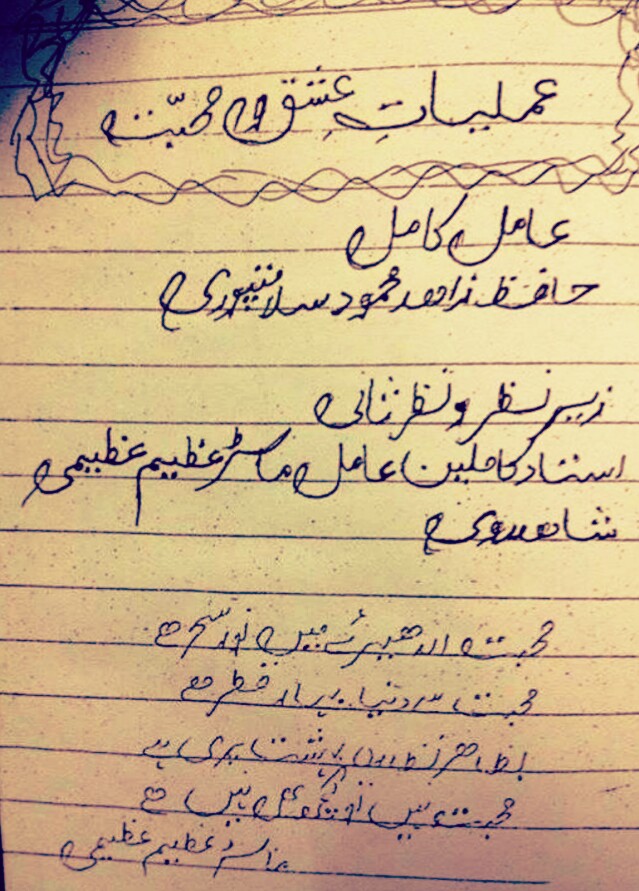 Best Amliyat for Love and Shadi
In this book, you can read about Sifli amal dast e ghaib, azeem mantar, abjad mahkos israari, amal hub o mashoqi, muhabat e qalandari, muhabbat e aatashi, loh e Sulemani, bandish e sifli, tawez hub e akseer, khouf e dushman, bengali kala jadu ka tord, sifli jadoo ki kaat, Online istikhara for Pasand ki Shadi.
You can download Amliyat e Ishq o Muhabbat Dairy in PDF format by clicking the below download now button.

[the_ad id='10']