The book "Majmoa e Wazaif" is written by Moulana Nazeer Ahmed Sahab. In this book, you can read wazaif for problems and diseases and you can also read the benefits of reading different Surah of Quran e Majeed.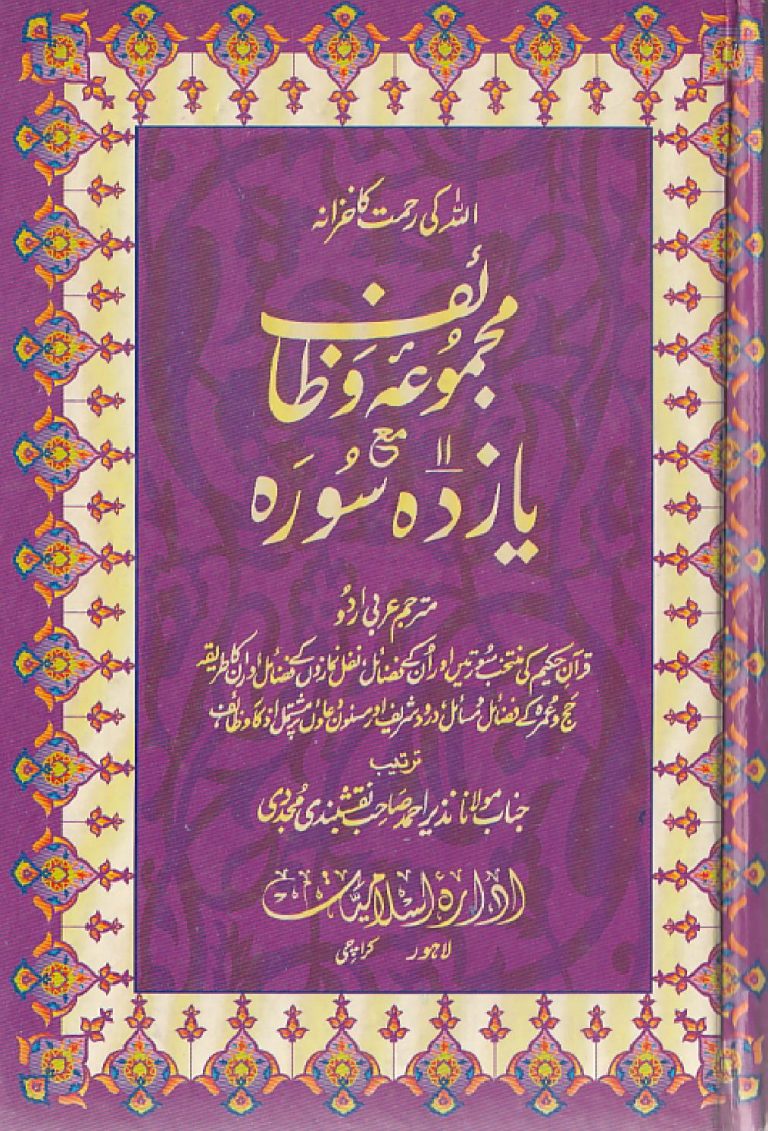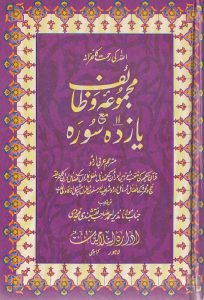 Benefits of Reading Surah of Quran e Majeed
In this book, you can read the benefits of reading Surah Fateha, Surah e Kahf, Surah e Yaseen, Surah e Rehman, Surah e Waqiya, Surah e Mulk, Surah e Kafiroon, Surah e Ikhlaas, Surah e Falaq, Surah e Naas, Fazilatof Ayat ul Kursi, Last 2 Ayats of Surah e Baqrah, Namaz e Tahajud, Namaz e Istekhara, Namaz e Hajat, Namaz e Touba Ki Fazilat, Haj Ka Tariqa in Urdu PDF, Syed ul Astaghfar, Shab e Qadar Ki Dua.
Free Amliyat books pdf, Kala Jado books in Urdu, Kawa Tantar books, China or Unan Ka Chalta Jado, Kolkata ka chalta purana Jado, Kalay Jado Ka Tord, Sifli amliyat books pdf, Wazaif books pdf free download, Hindi amliyat books pdf, Bengali amliyaat pdf books free, Istekhara online, Madni Istekhara, Istekhara QTV, Jado Ki Kaat in Hindi, Wazaif Pdf books in Urdu, Quran e Majeed in PDF Free Download, Numerology in Islam, Amliyat new books free pdf download.

[the_ad id='10']