Loh Taskher e Hamzad Urf Ramoz o Israr e Hamzad is composed by Baba Ibrahem Sahib Qadari. it consists of 111 pages.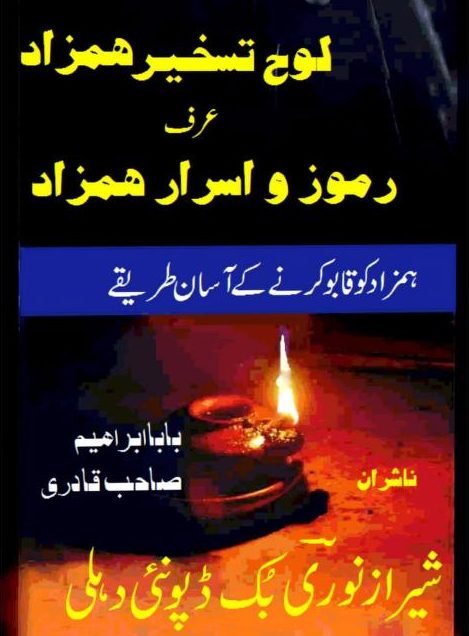 Hamzad Ko Qabu Karne Ke Asaan Tariqey in Urdu
In this book, you can read about Hamzad ki khobi, Jafar ki roh se hamzad ko mateht karna, Dushman ko apna farmabrdar banana, Phool ki rangat tabdeel karna, Tantar braye pasand ki shadi, Lemo se khoun nikley, garm loha othana, powerful hisaar, Mout ka waqt or aamil, Hamzad ko sidh karna, Hamzad ki iqsam, Taskher e Hamzad ka nirala tariqa in Urdu, Mantar shakti, Jantar shakti, Tantar shakti, ilm e jafar, Hmzad ko hasil kanre ka ajeeb o ghareeb tariqa, etc.
If you want to download this hamzad ebook in Urdu for educational purposes so follow the below link to download it in pdf format.

[the_ad id='10']