Fazail Azkaar e Naqshbandia is composed by Sufi Ghulam Muhammad Dogar Saifi and it has 34 pages. The author wrote about the Introduction of Silsilla e Naqshbandi Majdadia Saifia and also his Azkaar.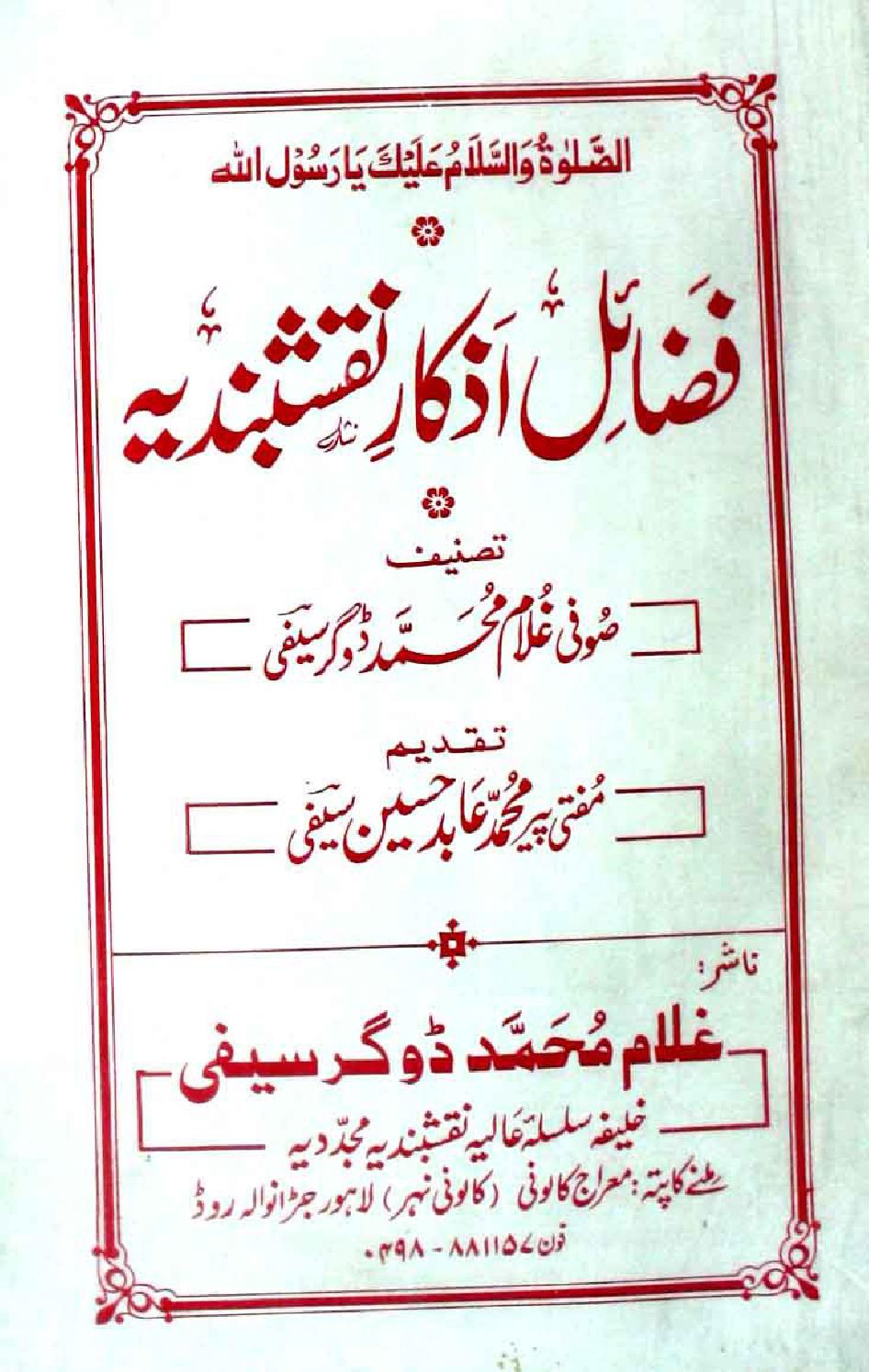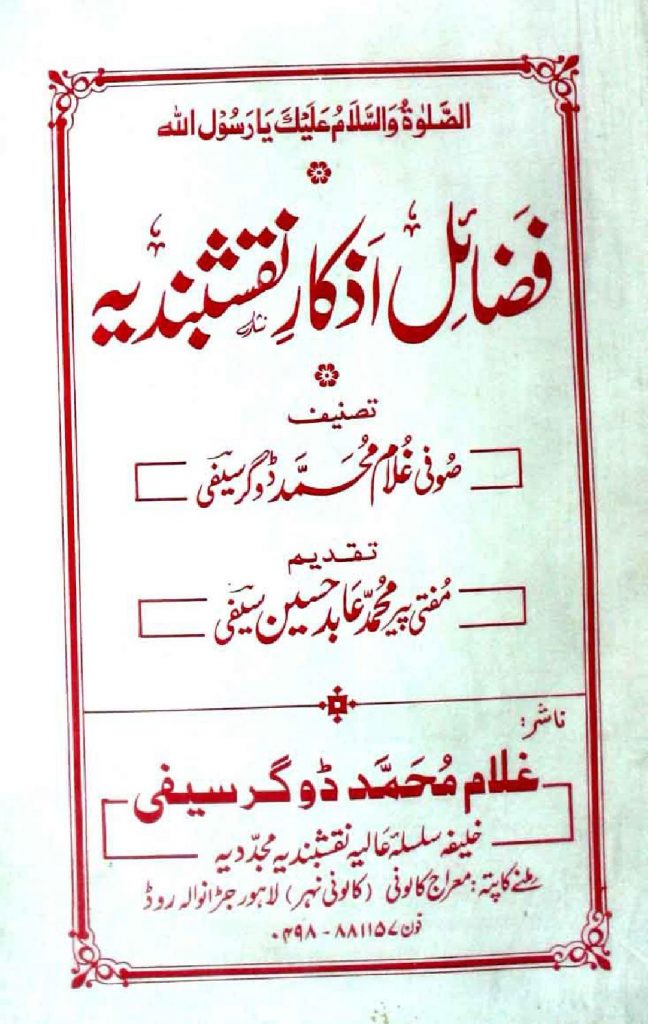 Silsila e Naqshbandia Books PDF Free Download
In this book, you can read about Silsilla e Naqshbandia Ka Mukhtasir Taruf, Qalam e Pak se Zikar Ka Sabot or Oske Fazail, Hazrat Ghous e Pak Hazrat Sheikh Abdul Qadir Jillani, Zikar Ka Sabot Or Oske Fazail Ahadees ki Roshni mein, Hazrat Ins Bin Malik, Hazrat Abu Huraira, Hazrat Maaz Bin Jabal R.A, Zikar k fazail Hazrat Imam Ghazali Rehmatullah ki Nazar mein, Asol e Muraqbat, Neyat e Muraqbah Asal Roh.
Amliyat books in Urdu and Hindi PDF Free Download, Dua Books in Urdu PDF, Wazaif Books in Hindi PDF, Jado Ka Rohani ilaaj, Best Wazifa for Pasand ki Shadi, Online Istikhara Via Whatsapp, Noori Amliyat books in Urdu PDF Free Download, Sifli Jado k Asrat Khatam Karny K Rohani Nuskha, Black Magic Spells Books in PDF, Jado ki Haqiqat or Jadu ka Rohani ilaaj, Fazail e Azkaar e Naqshbandia PDF Free Download.

[the_ad id='10']