Digital Tasweer Fani o Sharai Tajziya is composed by Mufti Shoaib Alam and it has 132 pages.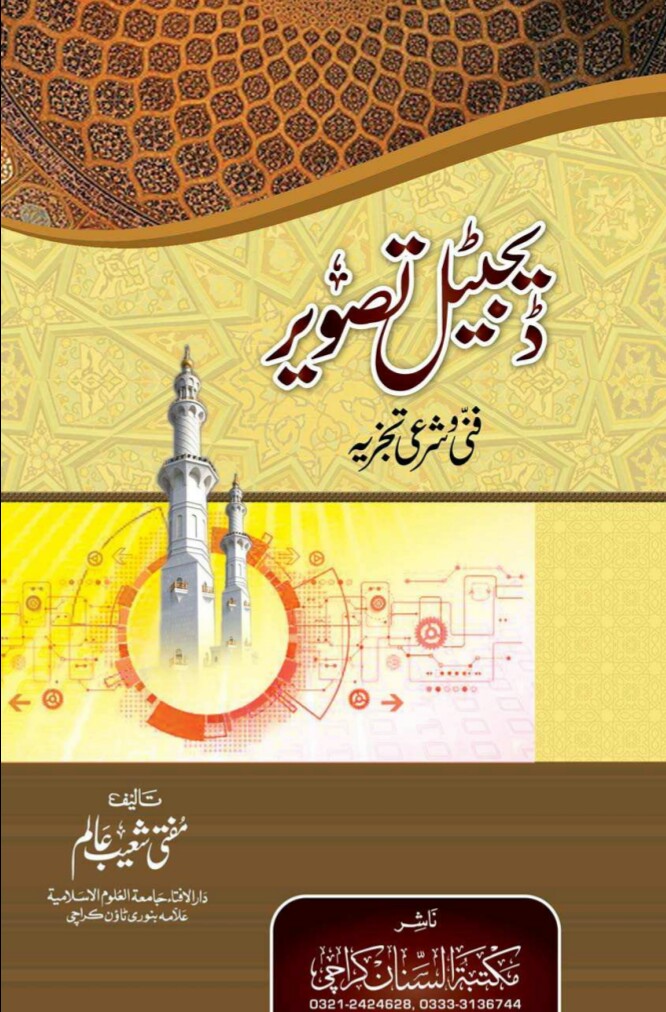 Digital Tasweer Fani o Sharai Tajziya books free PDF
In this book, you can read about Barqi Tasweer ki Tamseal, Raweat ki shart, Roshani ki zarorat, Raweat ka asool, Camera, Camera ki Ijad, Camera ka Maksad, Camera ka Tarekaqar, Akss, Akss ka Maini, Jisam ki iqsam, Akss ki Haqeqat, Camera or Akasi, Digital world, Digital Urdu, Urdu Books, T.V, T.V Camera, Video Cameray ka Tarekaqar, Digital Camera, Digital Technology, Urdu ma Camera ko sekho, Digital Camera par akhari nazar, Hellow, Hologram, Hologram or Normal Video, Shareyat or Technology, Akss ya Tasweer, Tasweer ka Islam main hukam, Tasweer or Islam, Tasweer, Tasweer Haram ha, Tasweer or Namaz, Shareyat ki andar Tasweer ka hukam, Jawaz or Adam Jawaz, Digital tasweer, Digital tasweer ka Marri hona, Fun, Funoon ki iqsam, Takleeq ka matlab, Mutaharak ki Tasweer, Film, Cinema ki muharak, Cinema, Kheyali Tasweer, Roshani, Tasweer ka mada, Qadeem or Jadid, Asal or Akss ka fark, Digital sound, Akhlaqi nukta, Ak fesalakun amil, Urf k shawahd, Nateja.
Islamic PDF books only, Amliyat in Urdu Book only, Islamic history Books download, Islamic Digital Books PDF, Digital K hawalay sy books, Online Book, Free download, Islamic Book in Pdf, Pakistani books, Urdu in Islamic book, Media ki Kitab, Photo Art in Islam, Islamic point of View for Picture, Picture, Free download pdf Islamic book.

You can download Digital Tasweer Fani o Sharai Tajziya in pdf format by clicking below the download now button.
[the_ad id='10']