Corona Virus Ka Rohani ilaaj is composed by Muhammad Akmal khan , Maher Uloom e Makhfi and Column writer of Imamia Jantri 2020. It consists of 37 pages.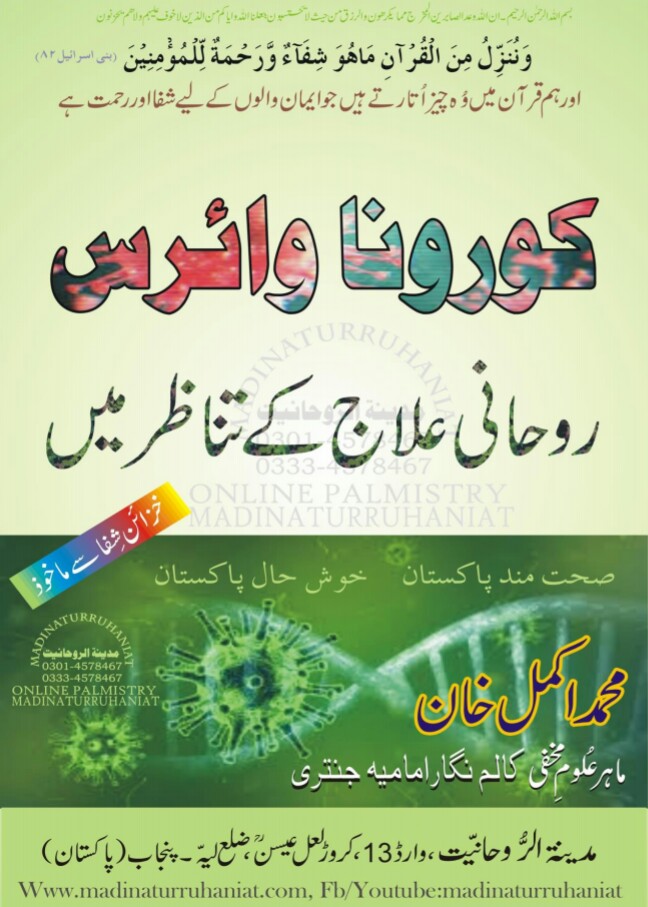 Corona Virus Ka Rohani or Desi ilaaj in Urdu and Hindi
In this book, you can read about Corona Virus ka ilaaj Surah e Fateha se, Barish k Pani Per Tilawat, Ayat e Shifa for Korona Virus, Ayat e Salam for Corona Virus Disease, Coronavirus ki Wabah Se Gahr ki Hifazat, Sadiqa khairat se Corona Virus ka ilaaj, Ayat e Hirs, Namaz e Ayaat, Haft haikal, Corona ka Fasley se ilaaj, Online istikhara for Pasand ki Shadi, Kala or Sifli jadu ki kaat ka tariqa in Urdu and Hindi.
You can download Corona Virus Ka Rohani ilaaj in PDF format by clicking the below download now button.

[the_ad id='10']