Sahefa e Kamla Sijjadia is translated into the Urdu language by Dr. Muhammad Hassan Rizvi and it has 135 pages. Tamam Duniyavi o Akhrvi maqasad ke yakeeni tor per hasil krney ke liye farzand e rasool Hazrat imam zain ul abedeen A.S ki duaon ka muntakhib Asaan tareen wazeh Urdu tarjuma bemah zarori Tashreehat.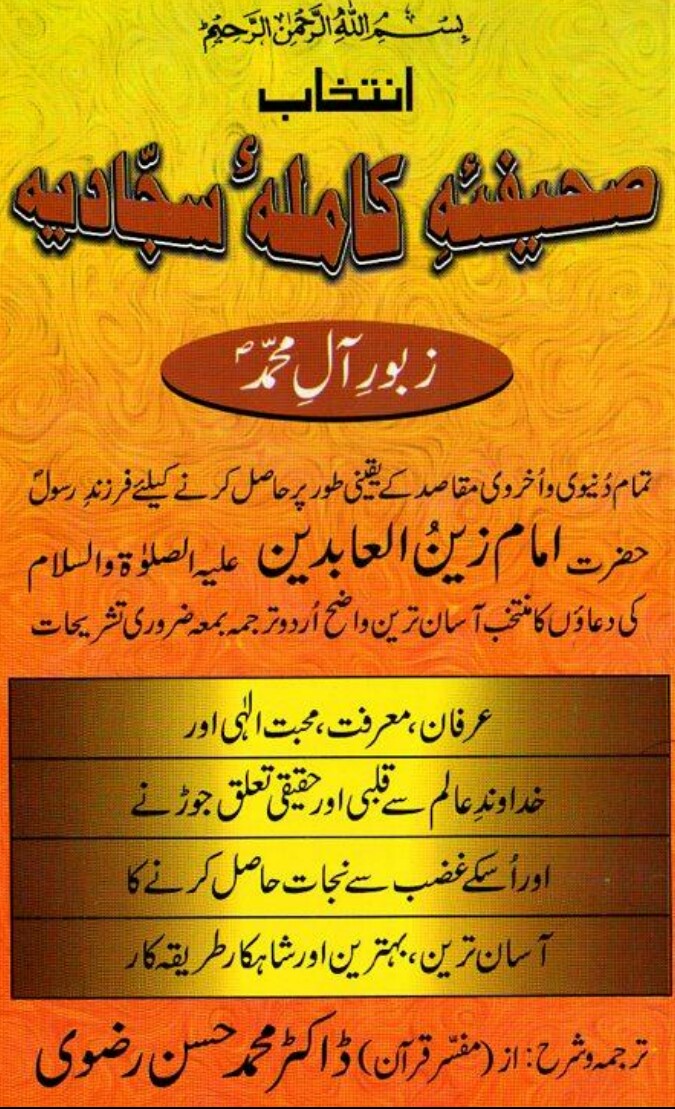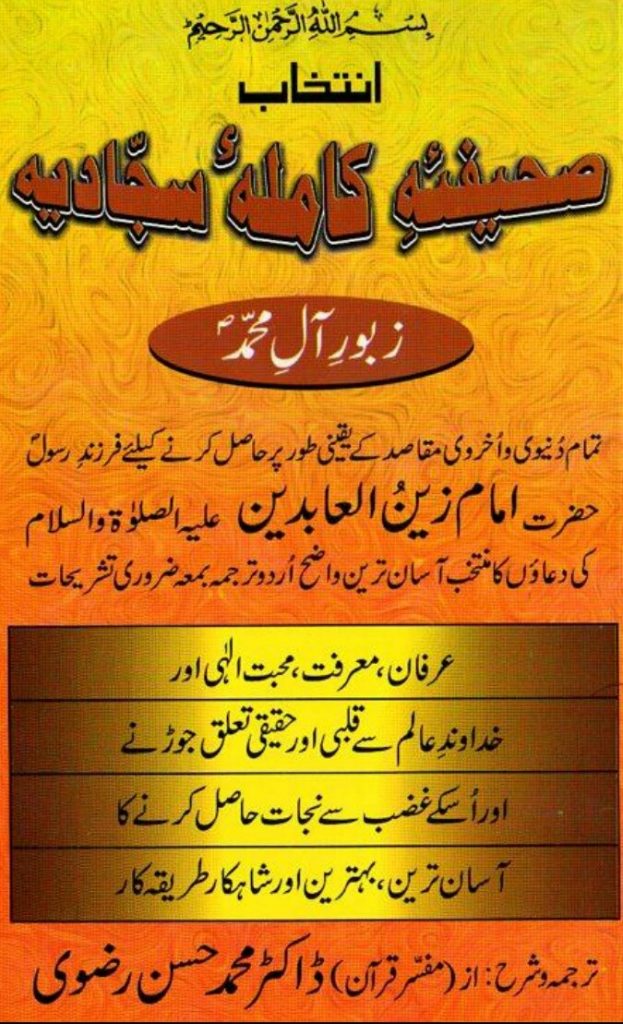 Duaon Ka Majmua in Urdu and Hindi
In this book, you can read about dua ki ehmiyat o tariqa, dua ka tariqakar, subha o sham mangney ki duain, hifazat ki duain, toba ka tariqa, gunahon se mafi mangney ki dua, aulad ke haq mein dua, rizq ki kami door karney ke liye dua, khuda ka khouf paida karney wali dua.
Sahefa e Kamla Sijjadia in Urdu and Hindi
You can also read dua for removing effect of Kala jadu, Sifli jado and Bandish, Kalay jado ki kaat, online istikhara for Pasand ki Shadi, jadu ka rohani ilaaj, Tawez for Love Marriage, Black magic spells books in PDF Urdu and Hindi.

You can download this book in PDF format by clicking the below download now button.
[the_ad id='10']