Choo Mantar is composed by Aamil Hakeem Ghulam Sarwar Shabab and it has 128 pages. Seena Baseena Muntaqil Honey waley Mantron ke Sarbasta Razon ka Inkeshaaf Mehboob o Matloob Ko Maskhar o Dewana Banane or Moh Lene Ki Sadri Gur.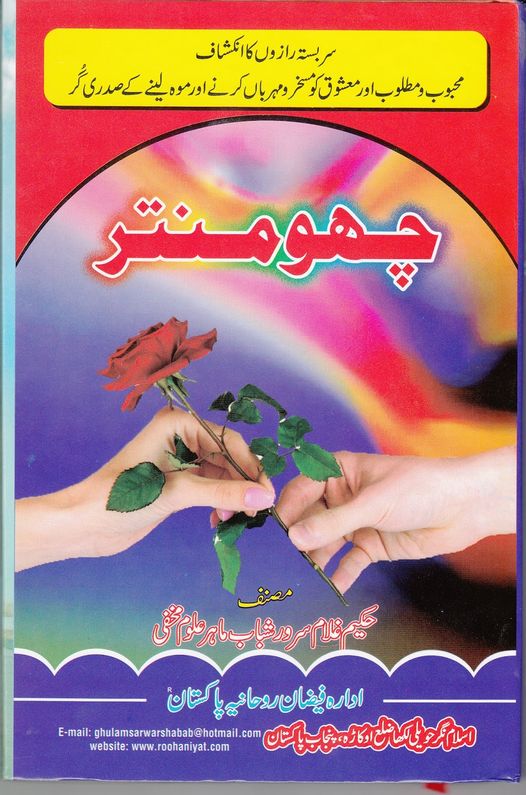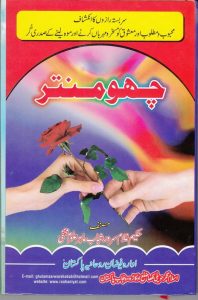 Best Book of Ghulam Sarwar Shabab Sahab
In this book, you can read about Quwat e Khiyal or Quwat e Iradi, Mantar ki Power, Kamyabi ka seena baseena raaz, Hasol e Kamyabi ka Sadri Raaaz, Taskheer Karne ke Ajeb o Gharib Tilismati amliyat, Mehbbok ko ek raat mein hazir karne ka mujrab amal, Muhabat ka chalta kala jado, Kisi ko qabu mein lane ka choo mantar, Sirf 11 din ke ander mehboob ko hazir karna, Shadi ke liye mantar, Muhabbat ka chalta jado mohni bangala.
Es ke ilawa or bhi kafi ziada mantar mojod hain es kitab mein. Agar ap esey download karna chahtey hain tu nechey diye gye link ko open kar lein.

[the_ad id='10']