Azkar e Qurani book is written by Aalam Fiqri Sahab (MA Islamiyat). It consists of 179 pages. It is one of the best isalmic wazaif book in the Urdu language.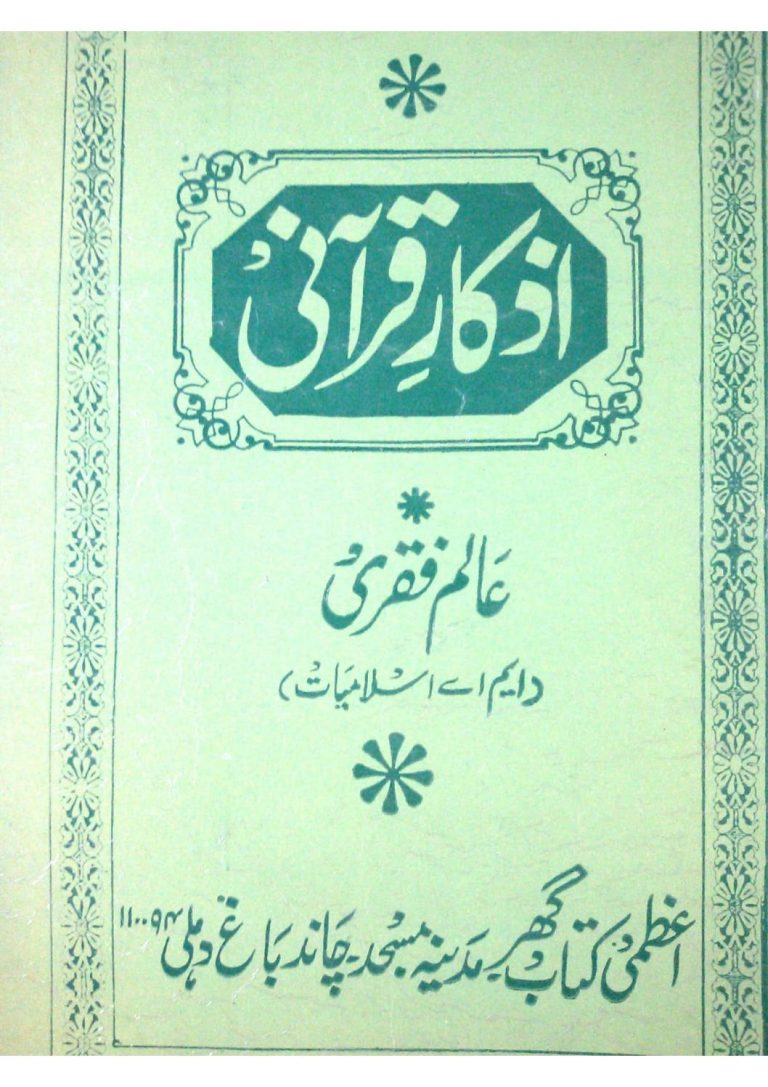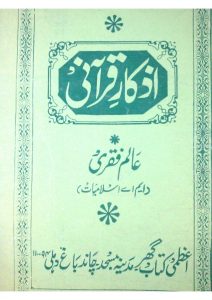 Azkar e Qurani PDF Free
In this book you can read about, Dua ki ehmiyat o Adaab, Rizq e halal, Rohani or Emani duain, Farawani or Azafa e rizq ki duain, Adaye qarz ki dua, maghfirat bakhshish or astaghfar ki duain, ghalba nijat or khudai madad ki duain, Tawezat o amliyat ka asar khatam karney ki dua, Hasool e aulad aur ehl e khana ki khushhali ki duain, hifazati duain, Peghambran e haq ki duain, hasol e rehmat ki duain etc.

[the_ad id='10']