Achi Guftugu Ka Saliqa is composed by the Author Derek Watson and it is converted into the Urdu language by Shaheen Iqbal and it has 78 pages.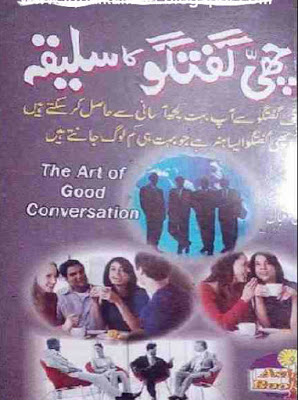 The Art of Good Conversation in Urdu and Hindi PDF
In this book, you can read about Khubsurat or dilkash guftugu k asool, Rasmi or masnoi guftugu, Guftugu se malomat mein izafa, 2 Afrad k darmiyan honey wali guftugu, mehfil mein baat cheet ka tariqa kar, karobar guftugu, Asan or Mushkil mouaqeh per guftugu, conversation with unknown persons, how to speak good conversation in the group, Guftugu mein maharat hasil karney ka tariqa.
You can download Achi Guftugu Ka Saliqa in PDF format by clicking the below download now button.

[the_ad id='10']