Majmoa e Wazaif is composed by Qari Raza Al-Mustafai Aazmi and it has 319 pages.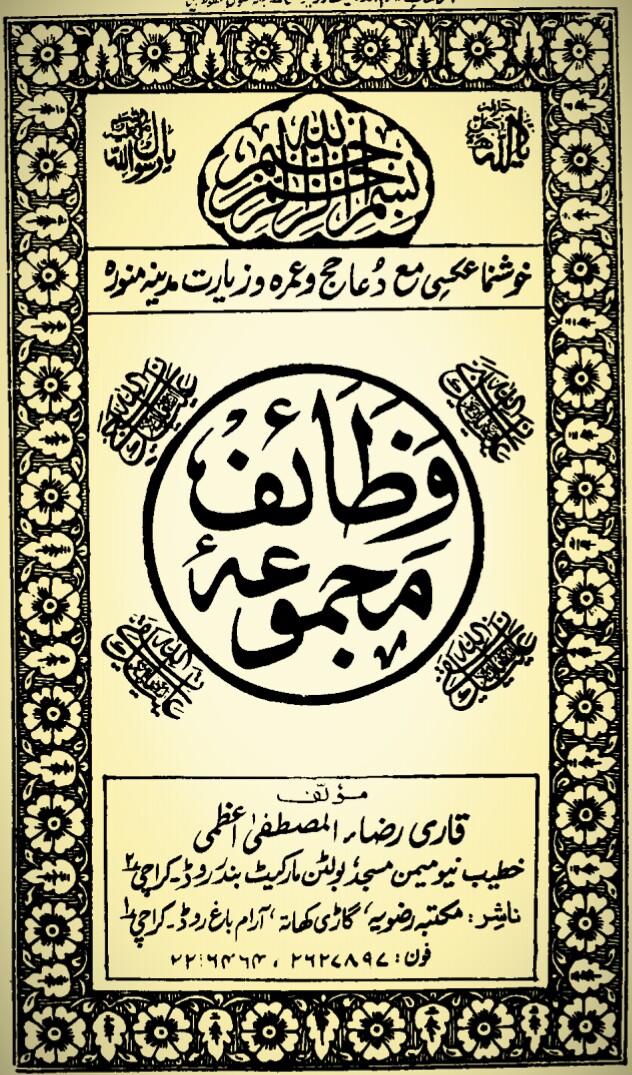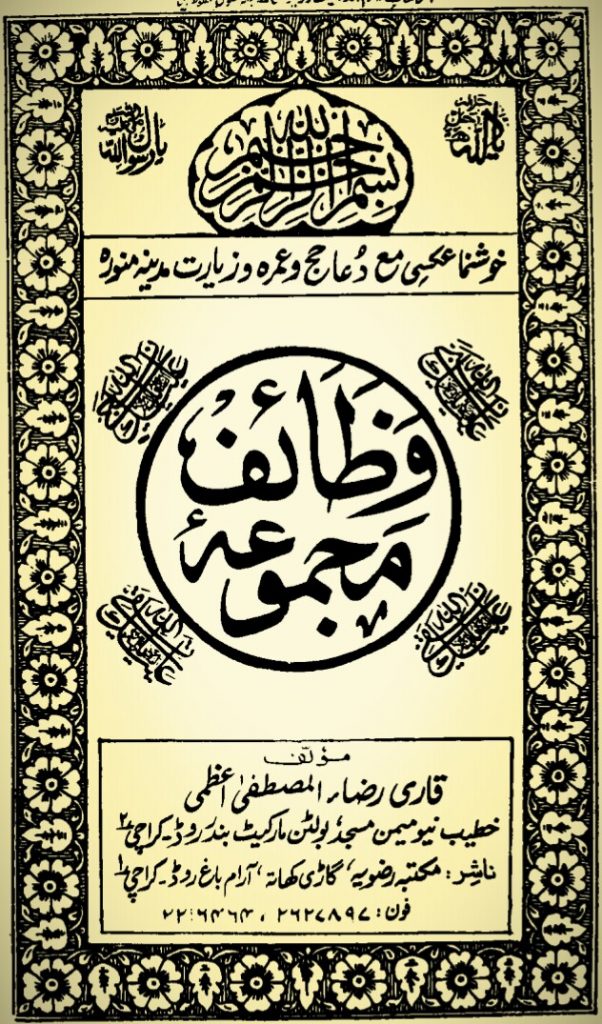 Powerful Wazaif Books in Urdu and Hindi
In this book, you can read about Ayaat e Sakeena, Namaz e Janazah Parhney Ka Tariqa, Salat ul Tasbeeh, Namaz and Dua e Istikhara, Salat ul Asrar, Namaz e Ghousia, Namaz e Chand Girhan or Suraj Girhan, Dua e Ashora, Dua e Hajat, Dua e Siddique, Adaigie Qarz ki Dua, Nazar e Badh, Ayat e Shifa, Qaseda e Ghousia, Dua e Suriyani, Darod e Nooria, Dua e Noor and Jamila.
You can download Majmoa e Wazaif in pdf format by clicking the below download now button.

[the_ad id='10']