Wabai Amraz Se Bachao Ki 10 Nasehatein is written by Abdul Razzaq bin Abdul Hassan Al Badar. It consists of 14 pages.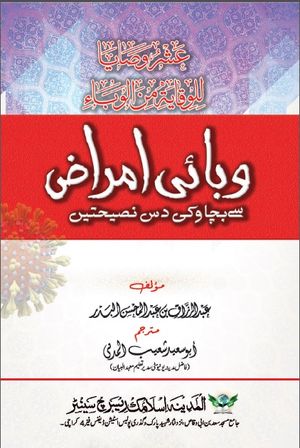 Wabai Amraz Ka ilaj in Urdu
In this book, you can read the following chapters;
Musibat nazil hone se pehley ki dua ka ehtemam karna
Ayat e Kareema kasrat se parhna
Musibat ki sakhti se panah mangna
Ghar se nikalne ki dua per pabandi karna
Subha o Sham Allah Taala se Aafiyat Mangna
Kasrat se Duain Mangna
Wabah ke maqamat se door rehna
Naik Amaal or Acha Bartao Karna
Raat ka Qayaam Karna
Bartan Dhakna, Theeli or Mashkezy ko dori se bandhna
Chand Ikhtemami Nasehatein
If you want to download this wabai amraz book in pdf format for educational purposes so click the below download now button.

[the_ad id='10']