Masla e Qurbani Mah Risala Saif Yazdani is composed by Hazrat Moulana Muhammad Sarfaraz Khan Safdar and it has 74 pages.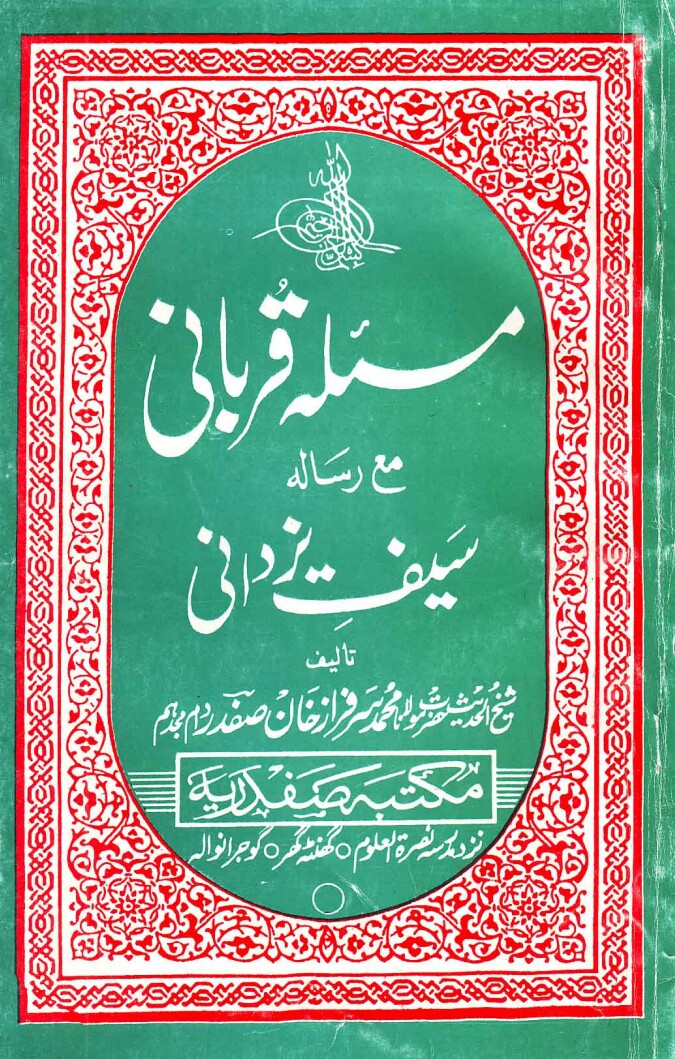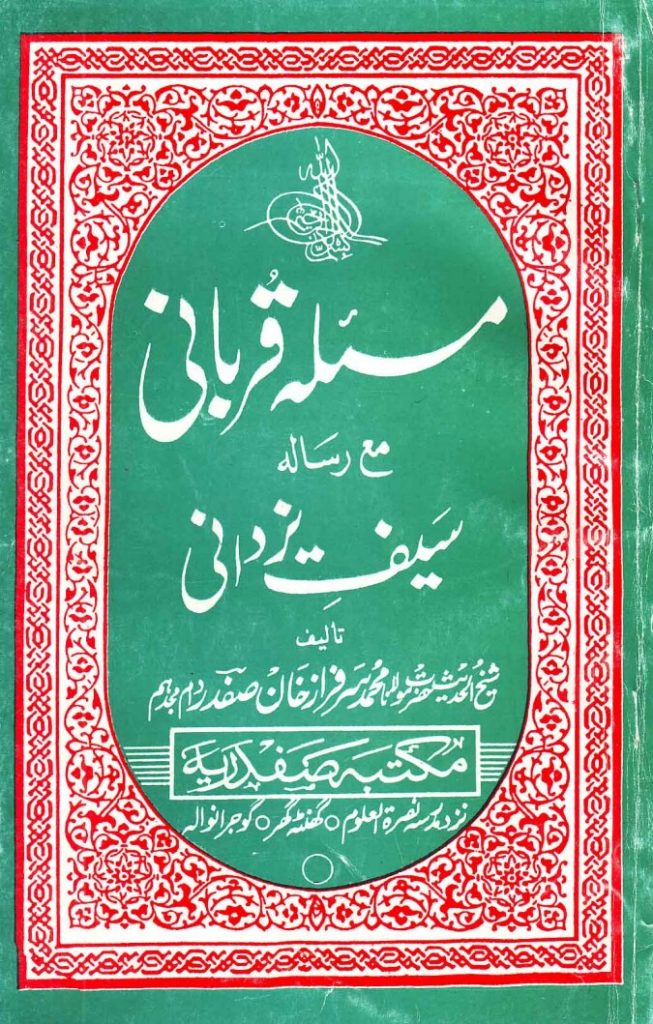 Qurbani Ke Janwar Ke Masail Ka Encyclopedia in Urdu and Hindi
In this book, you can read about Qurbani ka sabout Quran e Pak or Toraat se, Eid ul Azha per Qurbani ke janwaron ke masail ka mukamal encyclopedia.
Download Method of Masla e Qurbani Book in Urdu and Hindi
You can download this Qurbani Ka Masla Mah Risala Saif Yazdani in PDF format by clicking the below download now button.

[the_ad id='10']