Jadu or Jinaat Ka Asaan Elaj is composed by Mian Sahib Rehmania Fareedi and it consists of 87 pages. The author wrote a very easy and effective method for removing black magic and jinaat effects.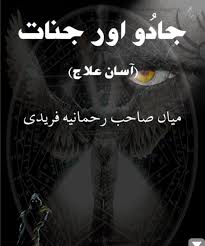 Jinnat ko Taskher Karna | Jadu Ki Kaat
In this book, you can read about Aqeedah kia hai or Kahan se Aata hai, Dua or Badua, Aqaaid ki Kamzori Ka Nuqsaan, Manfi Khayalat, Dimaghi Nafsiati Ya Rohani Bemari, Jino ka Sawar Hona Ya Dakhal Karna, Jadu ki Alamatien, Jadu or Oski Haqiqat, Jado or Jinaat ki Tashkhees, Sadiqah, Badni Hisaar, Jadu ka Rohani ilaaj, Jado ki Kaat Ka Asan Amal, Jinaat ko Bhagana, Jinaat ko Taskher Karnay Ka Nayab Amal, Old Jinaat and Black Magic Books PDF Free Download, Free Amliyat Books in PDF, Online Istikhara Via Whatsapp for Shadi.
You can download Jadu or Jinaat ka Asaan Elaj in PDF format by clicking the below download now button.

[the_ad id='10']