The book "Hajat Rawai" is composed by Dr. Hashmat Jah and it has 64 pages. In this book, you can read powerful and effective amliyat and wazaif for Hajat.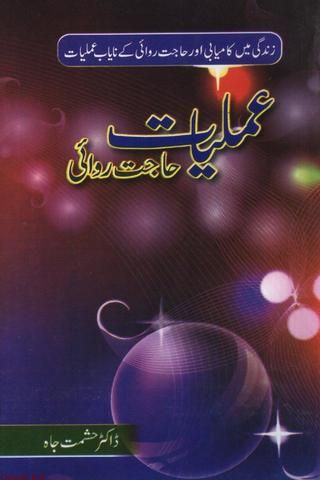 Amliyat Books for Fulfilled Wish Free PDF
Hafiza ki Quwat Barhaney Ka Amal, Quran Hifz Karny Ka Asan Tariqa, Wazifa for increasing knowledge, Amliyat for weak eyesight, Namaz e Hajat parhney ka tariqa, Surah Kausar Ka Naqsh in Urdu and Hindi PDF, Ayat e Kareema Ka Asan Amal PDF, Dilli Hajat Pori Karney K Asan Amal, Jahiz Hajat Pori Karny K Nayab Amal, Hajat k Liye Surah e Yaseen Ka Nayab or Powerful Amal.