Dard Bhari Duain is composed by Hazrat Moulana Shah Hakeem Muhammad Akhtar Sahab and it has 78 pages.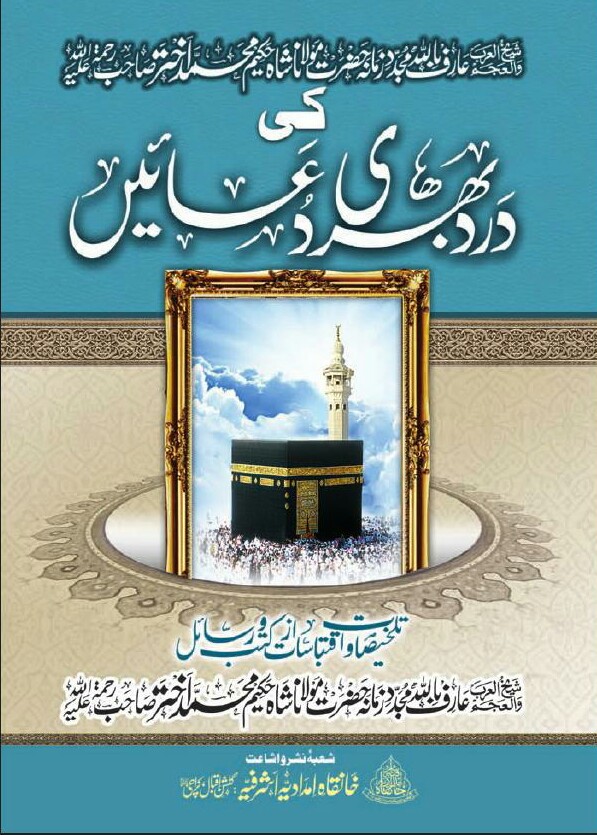 Wazaif and Dua Books PDF Free
In this book, you can read about Adaab e Dua, Kareem ki tareef, Dua ki Qaboliyat k liye Kalmat, Hazrat Yaqoub A.S ki dua, Aulad or ehl e khana k haq mein duain, Berozgari ka ilaaj, Rozi mein barkat ka wazifa, Ramzan ul Mubarak mein Muhabbat ilaahi ki talab, Allah k rasty mein kharch karny walon k haq mein duain, Amal ki tofeeq ataa farma, Eslah e nafs, Tamam makhloq per reham farma, Duniya o akhrat sanwardy, Gunaho ki adat choraha, Faraiz ko adaa karny ki tofeeq, Nafarmani waly amaal se hifazat farma, Qarz ki bojh se nijaat Ata farma, Emaani ijtemah ko qabol farma, Pakistan or Aalim e islam k liye duain, Deen ki khadmain k haq mein duain, Deen sekhny mein adab naseeb farma, Apna khouf naseeb farma.
Amliyat books free pdf, Duain books in Urdu and Hindi PDF, Wazaif books pdf, kalay jado se nijaat ka rohani amal, Powerful amliyat books, Taqatwar tawez, Online istikhara for Love Marriage, Pasand ki shadi ka wazifa.
You can download Dard Bhari Duain in pdf format by pressing below the download now button.