Amliyat Braye Nikah is composed by Hafiz Abdullah Naqshbandi and it has 146 pages. The author writes powerful and effective amliyat for Nikah.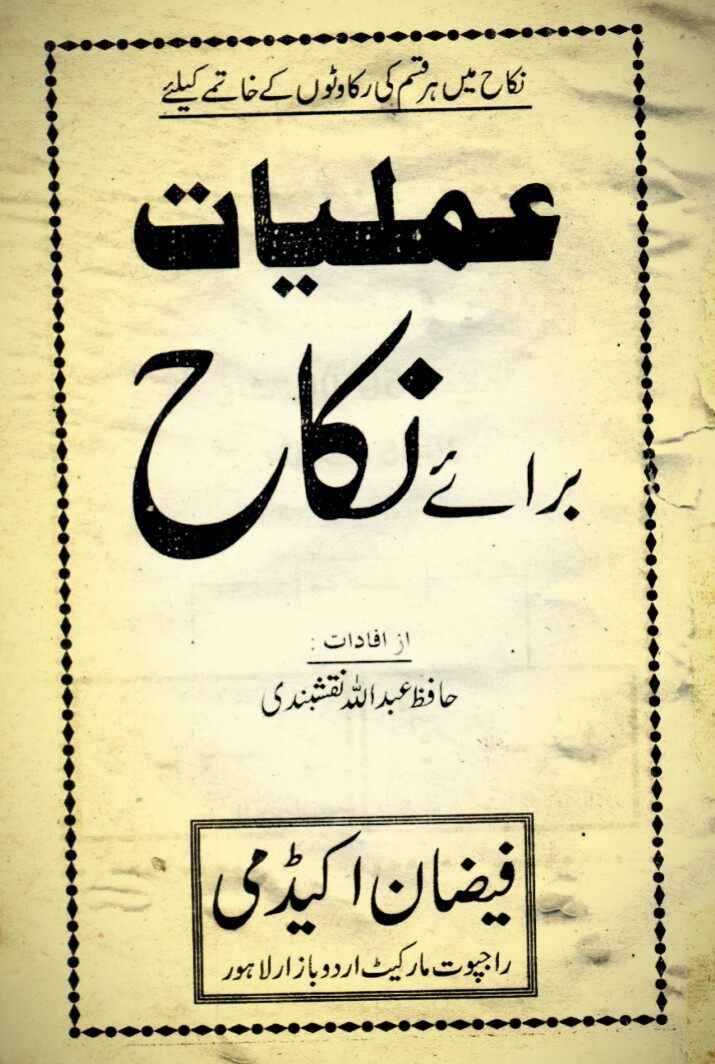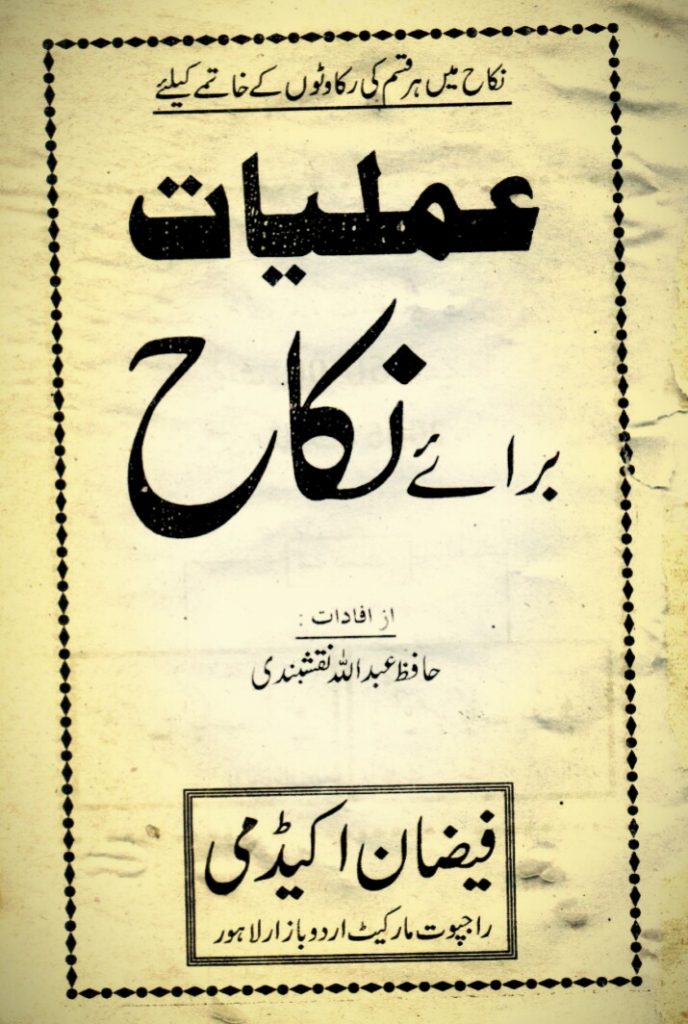 Amliyat e Shabi / Nikah in Urdu and Hindi
In this book, you can read about Loh e Ojh o Zehal, Jaffari Loh e Nikah, Loh e Ojh e Zuhra, Loh e Bamoukal, Amal e Nikah, Tillism braye Nikah, Loh k Khas Fuwaid, Amal Hal ul Mushkilat, Fazilat Bismillah Sharif, Amal Ya Badhou, Laraka Biwi ka Rohani ilaaj, Naqsh braye Nikah, Kala Jado Ka Tord, Online Istikhara for Shadi and Nikah, Loh e Ayat ul Kursi, Naqsh e Nad e Ali for Shadi, Nikah ki Mushkilat Ka Hal, Israr e Ghaibi for Nikah.
You can download Amliyat Braye Nikah in PDF format by clicking the below download now button.

[the_ad id='10']